Home

/

CryptoCurrency & ICO Alert Detection
CryptoCurrency & ICO Alert Detection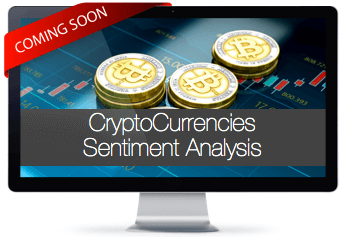 CryptoCurrency Analysis
HedgeChatter's Sentiment Analysis Engine has proven successful over the past 5 years for predicting stocks and now we're applying this technology to the Crypto space. The advanced alerts will notify of Crypto and ICO's accelerating with Strong Buy or Strong Sell Social Conversations, thus alerting you before big price swings.

Hedgechatter has opened the London Stock Exchange twice due to our work in the Markets. Now we're delivering this technology for our customers in the CryptoCurrency space.

If you would like to be notified when HedgeChatter launches the CryptoCurrency Analysis Engine please add your email and we'll notify you upon pre-release.

Predictive Alerts Before Price Swings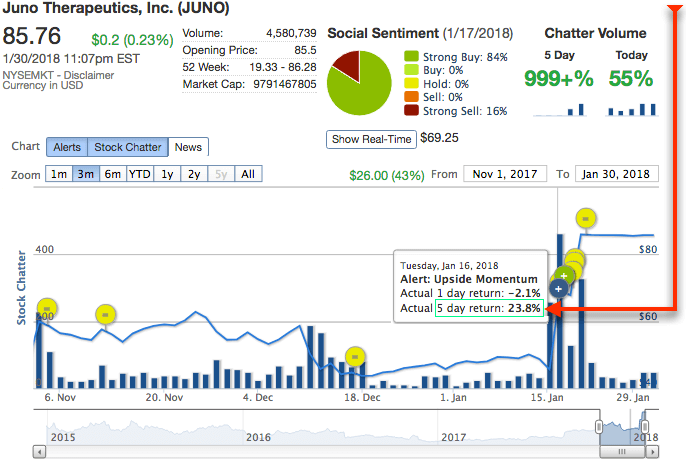 Pre-Release Notification List
Always Know the Breaking Crypto's
By mining millions of social conversations in real-time everyday, The HedgeChatter platform provides significant insights into Stocks and Cryptos which are:
About to accelerate in price.
The most talked about in the community.
Generating the most Strong BUY signals.
Generating the most Strong SELL signals.
Quickly accelerating UP in social conversations.
Quickly accelerating DOWN in social conversations.
Getting pumped for quick upside gains.
Have been over pumped and are due for a price drop.
The HedgeChatter platform provides quick insight into the universe of social chatter, without having to manually read thousands of posts and messages, resulting in the ability to trade for significant gains and avoid the risky scams or being caught on the wrong side of a trade.