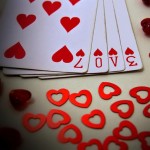 Source: Flickr user Simon & His Camera .
Love is in the air, and that makes it the perfect time to confess my affection for three large-cap biotech stocks that market a slate of highly profitable, market-share leading therapies. Read on to learn more about why I have fallen for each of them.
No. 1: Celgene Corporation
While other companies hem and haw about whether or not they want to offer up one-year of guidance, Celgene has issued guidance that stretches all the way to 2020. That kind of honesty and openness is the stuff that long-term relationships are made of.
Celgene markets the $5 billion-a-year Revlimid as a second-line treatment for multiple myeloma, the $848 million-a-year cancer drug Abraxane, and the $680 million-a-year third-line multiple myeloma drug Pomalyst. The company also recently launched its first autoimmune drug, Otezla, for psoriasis.
All four of those drugs are enjoying double-digit sales growth (or better!), and that has Celgene thinking that its revenue will climb from $7.56 billion in 2014 to between $9 billion and $9.5 billion this year. That forecast is pretty darn attractive, but it still pales in comparison to Celgene's guidance for 2017 and 2020. In 2017, Celgene expects to deliver sales of between $13 billion and $14 billion, and in 2020, the company thinks its sales will eclipse $20 billion. With guidance like that, is it any wonder I'm smitten?
No. 2: Biogen Idec
Biogen Idec is one of the most consistent and trustworthy of the big biotech stocks. The company's market-leading line-up of multiple sclerosis drugs has produced compounded annual revenue growth of 17.26% over the past five years, and even better, the company has delivered compounded earnings-per-share growth of a blistering 29.9% over that same period.
Biogen's success stems from its long-standing blockbuster MS drugs Avonex and Tysabri, but it's Tecfidera, an oral MS drug that won FDA approval in 2013, that really catches my eye. Despite being the third oral MS drug to win over regulators, Tecfidera has already become the market share leader in the oral category. As a result, Tecfidera's sales are running at an annualized $3.6 billion pace exiting 2014.
Source: Biogen Idec.
Tecfidera's rapid ascent into a multibillion-dollar blockbuster is reason enough for me to like Biogen Idec, but the company is also expanding into new indications. Last year, Biogen Idec launched two hemophilia drugs, and sales of those drugs climbed from $47 million in the third quarter to $77 million during the fourth quarter. Overall, Biogen Idec's revenue jumped an impressive 40% to $9.7 billion in 2014.
The combination of rock-steady growth for its MS drugs and the promise of newly launched therapies have Biogen Idec guiding for sales growth of between 14% and 16% in 2015, and if that happens, the company thinks it can deliver adjusted EPS of between $16.60 and $17 this year. With growth like that, what's not to like?
No. 3: Gilead Sciences
Gilead Sciences may be the most successful underdog in biotechnology. Despite the company's 137% year-over-year sales growth in the fourth quarter, worries over new competition from AbbVie 's recently approved hepatitis C drug Viekira Pak have some investors turning their backs on the company. Not me.
I believe there are bound to be highs and lows in any relationship, and last year's doubling in sales was indeed a high.
Now that the company has a full year of Sovaldi sales under its belt, year-over-year growth will be tougher to generate in 2015. Gilead Sciences' hepatitis C drug sales were north of $12 billion last year, and price discounts to shore up market share this year have the company guiding investors to expect that its revenue growth will drop to the mid to high single digits in 2015.
That outlook may disappoint some, but there's still plenty to like about Gilead Sciences. The company's $10 billion-a-year HIV drug franchise continues to deliver solid sales growth, and Gilead Sciences is already developing its next generation of hepatitis C therapies that could offer shorter treatment durations and functional cures to even the tough-to-treat patients.
Additionally, the approval of the company's blood cancer drug Zydelig last year hints that Gilead Sciences' next opportunity is in oncology — a massive indication that could eventually add billions of dollars in new revenue. As a result, despite slowing growth suggesting that this could be a less exciting year for investors than 2014, I'm still thinking long term on this one.
One more thing
All three of these biotechnology companies are big market cap companies that are profitable and kicking off plenty of money that can be used to reward investors. Celgene and Biogen Idec's cash stockpiles increased by 33% and 51% in the past year to $7.55 billion and $1.84 billion, respectively. Meanwhile, Gilead Sciences' cash soared by 350% to $11.7 billion last year. That means all three of these companies have the financial flexibility to fuel R&D, acquisitions, buybacks, and in the case of Gilead Sciences' newly announced dividend program, dividend increases.
This coming blockbuster will make every biotech jealous
The best biotech investors consistently reap gigantic profits by recognizing true potential earlier and more accurately than anyone else. Let me cut right to the chase. There is a product in development that could revolutionize not just how we treat a common chronic illness, but potentially the entire health industry. Analysts are already licking their chops at the sales potential. If you hope to outsmart Wall Street and realize multi-bagger returns, you will need to get in early — check out The Motley Fool's new free report on the dream team responsible for this game-changing blockbuster. CLICK HERE NOW .
The article 3 Biotech Stocks I Love originally appeared on Fool.com.
Todd Campbell owns shares of Gilead Sciences and Celgene. Todd owns E.B. Capital Markets, LLC. E.B. Capital's clients may or may not have positions in these companies. The Motley Fool recommends Celgene and Gilead Sciences. The Motley Fool owns shares of Gilead Sciences. Try any of our Foolish newsletter services free for 30 days . We Fools may not all hold the same opinions, but we all believe that considering a diverse range of insights makes us better investors. The Motley Fool has a disclosure policy .
Copyright © 1995 – 2015 The Motley Fool, LLC. All rights reserved. The Motley Fool has a disclosure policy .
The views and opinions expressed herein are the views and opinions of the author and do not necessarily reflect those of The NASDAQ OMX Group, Inc.
Link to original –