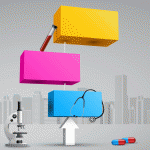 RayVa Patent Award Sends Apricus Biosciences Inc (APRI) Stock Trading Up
Apricus Biosciences announces on Tuesday that it has been awarded Rayva's Patent by USPTO; stock soars by 15.58%
By:
Published: Jan 28, 2015 at 11:41 am EST
Apricus Biosciences Inc. (NASDAQ:APRI) is trading up by around 15.58% as of 11:14 AM EST. The buying spree on the stock followed the announcement from the United States Patent and Trademark Office (USPTO) on Tuesday, awarding the patent to RayVa, Apricus Bio Sciences' proprietary treatment for the Raynaud's phenomenon.
The Raynaud's phenomenon is a disorder which affects hands and feet; this circulatory disorder has already affected 5% of US citizens. Mr. Richard Pascoe, CEO of Apricus Bio Sciences, said in the press release that the company is passionate about this patent, as it will allow it to increase value in its RayVA product, and will help the patients to recover from this disease.
The company is still working on the prototype for RayVa, as they want to be fully sure about its outcomes. During the first half of 2015, the company will advance their RayVa clinical development program due to difficulties in the treatment of the disorder. Previously, there was no approved antidote for patients suffering from Raynaud's phenomenon in the US.
More APRI research by Bidness Etc
You might also like this:
Operations In China And Japan Drag Down January Sales For McDonald's Corporation (MCD)Comments




More:
(APRI) Stock Trading Up – Bidness Etc