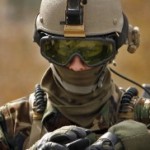 The Army wants to be able to anonymously scan social media platforms and open-source information from up to 40 countries and in 66 languages, and perform big data analytics on huge data sets of the information in search of trends in political, military, economic and other areas. And it wants to be able to do it from a smartphone.
In a sources sought notice published at FedBizOpps.gov, the Army Intelligence and Security Command (INSCOM) said it "anticipates the need" for a non-attributable (anonymous) service that will collect and analyze the data, and allow INSCOM personnel to perform their own analyses using customized big data tools.
Intelligence agencies, like businesses and political campaigns, recognize the value of social media in track trends, public sentiment and the kind of emerging public uprisings that took place during the Arab Spring. Agencies from the Homeland Security Department to the Defense Advanced Research Projects Agency have looked to use social media analytics for signs of terrorism or as a conduit during emergencies. The challenges have included the size of the data and the fractured language used on the likes of Twitter and Facebook.
INSCOM's notice said it's looking for tool that can perform analytics on data from a changeable list of up to 40 countries and follow up to 10 analytical themes, including "political, military, economic, social, infrastructure, and information systems of foreign states," as well as perform sentiment analysis and predictive analytics. The service should be available to INSCOM's entire enterprise via smartphones or tablets, giving access to users anywhere in the field, the notice said.
Other features the Army is looking for include:
Automated reporting interfaces with additional focused-analytics as needed.
The ability to search foreign social media and open source information and conduct predictive analysis, sentiment analysis and deliver situational awareness.
Node clustering of big data utilizing a distributed, scalable and portable file-system and a software framework that allows for data-intensive applications.
A non-intrusive framework for processing parallelizable problems across huge datasets using a large number of clusters on all ingested data sources.
Be Sociable, Share!
Link to article:  
Army intel wants to scan social media from 40 countries to search for …