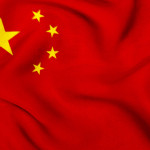 Continuing the earlier day's positive trade, European stocks were up today. On the other hand, Asian stocks are moving quite favorably today amidst the speculation that the global economy is strengthening. A major boost came for the U.S. as the dollar appreciated against 15 of its 16 major peers, despite weak employment data.
Chinese economy got a boost today when it came out that its foreign-exchange reserves, the world's largest, rose to a record $3.82 trillion at the end of December from September's $3.66 trillion. In today's trading the Stoxx Europe 600 Index added 0.2 percent for a fourth day of gains at 8:05 a.m. in London.
A similar trend was followed in the Standard & Poor's 500 Index (SPX) wherein futures were moving up slightly. Better results from the European stock market means it is trading on the positive wave this week so far.
Indian Stocks Up as IT and Banking Companies Faring Better
Discontinuing the negative trade of the earlier days, the MSCI Asia Pacific Index climbed 0.6 percent. Similarly, a positive trade was seen in Japan's Topix index which jumped 2 percent. Despite dollar rising up against yen, the increase in the Japanese index fared better and that is quite positive outlook for a lot of investors and traders.
Positive stock trading was also seen today in India wherein the S&P BSE Sensex rallied nearly 150 points in intraday trade. The major gainers were Tata Consultancy Services, ONGC, HDFC and ICICI Bank. Additionally, the 50-share Nifty index also managed to climb above its crucial psychological level of 6280 thanks to positive trade of the stocks from metal, autos, capital goods and realty stocks.
Related Articles
Chinese Stocks Up Slightly, Indian Stocks Fall Jan 14, 2014European and Japanese Stocks Rise Despite Weak Employment Data Jan 13, 2014No Relief for Asian Stocks as They Fall for the Second Week in a Row Jan 10, 2014Asian Stocks Continue to Fall As Chinese Manufacturing Declines Jan 9, 2014Slight Change in European Stocks as U.S. Employment Data Looms Jan 8, 2014Sponsored investing with Binary Options
Major Gainers Today
Major gainers in today's trade in Asia were from industrial and technology sectors. Whereas the Topix rebounded after falling 2.3 percent yesterday, Hong Kong's Hang Seng Index climbed 0.5 percent. Following the trend in the regional market, Taiwan's Taiex Index added 0.6 percent. Cement maker, Anhui Conch Cement Co. jumped 5.9 percent today.
Some other major gainers in today trading included automobile manufacturers. Toyota Motor Corp. advanced 1 percent today. This automaker gets about 30 percent of its revenue from the US and the better economic conditions of the country are helping its sales. There would not have been any better debut for Malaysia's IOI Properties Group Bhd. (IOIPG) which surged more than 20 percent today.
To contact the reporter of this story: Jonathan Millet at [email protected]
About: Forexminute – Jonathan Millet
Jonathan Millet is currently the proud CEO of ForexMinute.com, the brand new financial news portal which is making waves among Forex traders around the globe for the innumerable Forex resources it off…
View all of Jonathan Millet's Articles »
Original article: 
Better Day for Asian Trading, European Stocks Up | Forex Minute …
See which stocks are being affected by Social Media