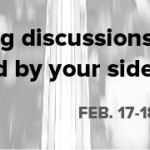 Five years ago, President Obama signed the Matthew Shepard and James Byrd Jr. Hate Crimes Prevention Act.
That law, enacted in memory of two people brutally killed in hate crimes, has generated important police training and outreach to prevent crimes rooted in hate-filled discrimination and bigotry. It also has produced comprehensive statistics — in tandem with the Hate Crime Statistics Act of 1990 — about crimes "that manifest evidence based on race, religion, sexual orientation, or ethnicity," as well as gender and gender identity.
Hate crime statistics provide valuable insights about the perpetrators of hate crimes and their motivations. Those insights are a key resource used by civil-society groups and law enforcement to prevent future hate crimes and fight against the terrible effects on victims and on society of discrimination and bigotry.
Another statistical tool, big data, similarly is empowering society in the fight against discrimination and hate.
Big data describes our ability, through modern computing, to harness and manipulate high-volume and high-variety data sets with high velocity. Big data technologies, with their large-capacity processing power, allow existing data to be applied to new — and sometimes unexpected — uses. They also allow for better, more complete, collection of data.
There are understandable concerns that big data may create conditions for discrimination in employment, housing and access to financial resources.
The recent White House Report on Big Data and FTC Workshop on the subject highlight the need for vigilance and the potential applicability of existing legal tools to counteract discriminatory impacts.
Both the White House and the FTC recognized that even with potential risks, big data technologies empower people and organizations to access and use data in original ways and for beneficial ends.
Innovative applications of big data within the health field already are well known. The Food and Drug Administration, for example, has a five-year-old pilot program aimed at identifying dangerous drug interactions by mining millions of medical billing records. This data has many advantages over old-fashioned clinical trials.
Big data, like hate-crime statistics, has great potential in promoting civil rights. Fifty years after the Civil Rights Act promised equal opportunity for all, big data is emerging as a lever to protect and empower vulnerable and underserved groups. As big data tools become more accessible, society will be better equipped to combat discrimination and bigotry.
A recent report prepared by the Anti-Defamation League in conjunction with the Future of Privacy Forum highlights early results from the use of big data in the field of civil rights. The report cites how big data-driven studies have been used to expose and fight discrimination in death penalty sentencing, housing decisions, health-care offerings, school suspensions and police behavior. Big data has been used to identify discrimination and better serve underrepresented groups.
Big Data technologies can be applied to civil rights in many ways.
For example, the Urban Institute applied massive data sets to geographic information, showing that despite our growing diversity, even highly diverse regions of the country still have segregated school systems.
In response to a study by the National Institutes for Health indicating that unique health needs of LGBT individuals are not well served, the state of New York coordinated a statewide effort to compile into a centralized database self-reported data collected from LGBT individuals by various state-government agencies. The goal from the collection and analysis of this data is better health care for an underserved LGBT community.
Data analytics is a traditional tool in disparate impact discrimination cases. But in addition to exposing discrimination, big data analytics has empowered society to limit and remedy its effects.
To address the lack of diversity within the workforce, a software company has launched a "Diversity" recruiting platform that relies on powerful algorithms to sift through publicly available data to identity job candidates based on particular demographic factors. The tool empowers employers to easily recruit diverse candidates with appropriate qualifications who also meet particular diversity criteria based on race, gender or military affiliation.
To combat cyber hate and the spread of bigoted misinformation, the National Science Foundation has issued a grant to researchers at Indiana University who are developing a database to detect online hate speech posted to Twitter. By understanding the occurrence and potential causes of hate speech, programs aimed at developing counter-speech and educational programs can be tailored.
These are still the early days of development for big data and civil rights, but it is becoming ever more clear that big data's value for empowering groups and fighting discrimination is incumbent upon its continued application to novel endeavors.
Christopher Wolf and Jules Polonetsky are co-chairs of the Future of Privacy Forum, a think tank committed to advancing responsible data practices. Wolf is also national civil rights chair of the Anti-Defamation League. The ADL, in conjunction with the FPF, recently published "Big Data: A Tool for Fighting Discrimination and Empowering Groups."
Share on Facebook
Click to share on Google+
Click to share on LinkedIn
Click to email this to a friend
---
---
Source:  
Big Data: Putting Heat on the Hate | Re/code