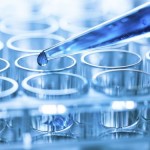 Rumor has it that if the S&P 500 finishes its first five trading days of the year with a gain, then the year in question will — 80 percent of the time — end with a gain as well.
Last Thursday's rally gave the S&P that five-day gain. However, since that day, the market has seen a decent amount of weakness.
The biotech arena continues to be a strong one, even in the face of that recent market weakness, but some biotech names are starting to see steady increases in short interest.
Investors looking to get short a few biotech names in preparation for a potential selloff might find interest in the biotech stocks that have the highest level of short interest.
On the other hand, those looking for a "short squeeze" to get long in a few biotechs might have interest in the same stocks.
Below is a list of the top five biotech stocks with the highest short interest as a percentage of shares outstanding.
Related Link: The Struggles Of Gilead Sciences
5th Place: Aegerion Pharmaceuticals
The biotech stock with the fifth-highest level of short interest would be Aegerion Pharmaceuticals, Inc. (NASDAQ: AEGR).
Aegerion's short interest currently sits at a little over 25 percent of shares outstanding. The stock closed at $22.13 on Friday and was trading around $22.44 at the time of this writing.
2nd Place: Triple Tie
There is essentially a three-way tie for second place, starting with Exact Sciences Corporation (NASDAQ: EXAS).
Exact Sciences is approaching its 52-week high after closing out on Friday at $29.16. It recently trading around $27.15 at the time of this writing.
Next in the three-way tie would be Sarepta Therapeutics Inc (NASDAQ: SRPT).
Sarepta simply looks like a stock few are interested in being long in. The stock is starting the week at $13.95 and traded around $11.88.
The third member of the tie comes from Amag Pharmaceuticals, Inc. (NASDAQ: AMAG).
Just like Exact Sciences, Amag had been approaching a new high as well before getting hit pretty hard on Friday. It is traded at $42.53 at the time of this writing.
All three of the stocks mentioned above have a short interest percentage of just around 32 percent.
Related Link: The Top 5 Biotech Gainers Of 2014
1st Place: Myriad Genetics
Finally, the biotech stock currently having the highest amount of short interest is Myriad Genetics, Inc. (NASDAQ: MYGN).
More than 40 percent of Myriad's outstanding shares are in short position. The stock closed Friday at $38.10 and last traded around $38.99.
Investors should conduct their own due diligence before investing in any stock; the biotech stocks considered for this review were confined to those over $5 per share that traded at least 500,000 shares a day based on a 90-day average.
Jump to original – 
Big Short Interest On These 5 Biotech Stocks – Benzinga