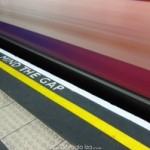 On Tuesday November 19thVSS Monitoring, a leading provider of network packet brokers (NPBs), launched their Big Data Visibility solution. The system combines network data with big data from external sources to allow analysis of that data as a single dataset. Thus making the Big Data Visibility solution the industry's first to capture, groom and distribute network data to both network and application performance tools, and big-data analytics systems.
Already the VSS solution shows promise and is receiving high remarks from industry professionals.  Dwight DeClouette, Vice President of Communications, Media and Entertainment at Hitachi Data Systems describes that the VSS solution "helps companies perform deep analysis on data in motion and gain a new level of visibility and intelligence from their own big data."
A list of performance applications includes:
improved business intelligence
forensics
compliance and security assurance
Big Data Visibility
Prior to this offering, big data applications have knowingly lacked the visibility into network data in motion. Martin Breslin, Founder and President of VSS Monitoring explained, "Big-data systems are often blind to an invaluable resource: the data that represents every transaction in any networked business."
The issue with previously available specialized network data-capture tools was that they provided limited scope and their placement in silos inhibited them from effectively scaling to the massive data volumes found within today's networks. The VSS Visibility solution enables multiple applications to leverage a single copy of the packaged data, thereby eliminating storage and analytics silos. As a result, analytics and forensics can be scaled to larger datasets than could be accomplished with legacy technology.
The VSS Big Data Visibility solution closes the gap caused by lack of visibility of network data in motion by allowing big-data applications to gain access into these network data alongside other sources of structured or unstructured data.
"Bridging this gap by linking network data with big data systems, enables a
comprehensive view of the information that the business needs to make
the right decisions. No longer are variations in data types, interfaces between systems, network latency, or physical locations of network assets a limitation to high-quality
analysis." Martin Breslin, Founder and President, VSS Monitoring.
The newly introduced VSS Big Data visibility solution will be a valuable asset to businesses because it provides support in network, compute and storage; key pillars of the virtualized data center.  VSS can now empower service providers and enterprise customers to take control over their data, and when businesses become more knowledgeable about their IT and network infrastructures; the result is more comprehensive and informed business decisions that lead to greater experiences for end users.  The VSS Big Data Visibility solution debuts as a big win for big data!
Source – 
Closing the gap between Network and Analytics: The VSS Big Data …