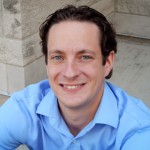 By Jonathan E. Helm
The opportunity around big data is seemingly endless. Big data seems to be everywhere and is a part of everything – embedded in e-commerce, social media and electronic health records. Organizations large and small are presented with an opportunity to leverage the vast amount of data to transform operations. What's missing though is the "How?" How do we actually use big data?
That's the question we're tackling at Indiana University Kelley School of Business. We've had the opportunity to team with IBM to help integrate big data curricula into our lesson plans to ensure our students are learning more than just the basics around big data. For example, one of our classes introduces big data concepts by enabling the students to learn about about Hadoop to tackle large amounts of structured data using IBM InfoSphere BigInsights, allowing them to develop Java MapReduce applications.
I've also had the opportunity to pursue my own research projects leveraging big data. For example, I'm currently leading a research project focused on how big data is helping to improve the specific business process of 'patient scheduling.' Seems like a normal business task, right? The truth is that there is a lot going on in the background around patient scheduling.
With a limited number of beds to go around, hospitals, for example, must schedule procedures as efficiently as possible. Patient scheduling is a foundation on which both quality of care and financial stability are built.
The patient load in hospitals varies greatly and in an unpredictable manner from day to day, which makes managing the expensive healthcare resources associated with hospital care extremely challenging. Consequences of this variability in patient load include decreases in patient safety, quality of care, and access to services, as well as increases in costs, nurses' job dissatisfaction, and staff turnover. In addition, overcrowding of wards can lead to patients being shifted to a ward not best suited to their needs – or worse, to procedure cancellations or patients being diverted to a different hospital.
Thankfully, the emergence of big data in healthcare has helped to facilitate the development of our model that could help medical facilities more strategically schedule patients for procedures and avoid overcrowding, off-ward servicing and cancellations.
Our research harnesses the power of big data to generate an accurate forecast of patient load up to 30 days into the future. This advanced knowledge allows hospitals to manage their resources more effectively by proactively planning for sudden increases and decreases in patient load, moving away from the "firefighting" mode that is common in hospitals today. We are further able to integrate the hospital workload forecast with a smart scheduling system that we developed based on the concepts of business analytics to recommend surgery schedules that reduce the workload variability. This allows hospitals to serve more patients with less congestion through more consistent and predictable workloads.
Applying business analytics, we spent more than four years collaborating with small-, medium-, and large-sized teaching and non-teaching hospitals in the United States, Netherlands, Singapore and Canada. We extrapolated significant prior research and simulation models to develop an analytical model, which was verified through a year's worth of historical raw patient data provided by the four collaborating hospitals.
We found a parallel with research done on cellular communications in the 1990s. Cellular phone users transfer from one cell tower to another as they move. Studies were done to predict traffic between towers. How long would a cell user stay on one tower? What tower would they move to next? This pattern of movement is not dissimilar to the path a patient takes when moving through the hospital.
In other words, it's no longer as simple as "check in — occupy a bed — check out."
Our model better reflects the reality of a typical patient stay in the hospital, yielding promising results. Our decision tool provides hospital administrations with the flexibility to determine their optimal schedule according to their own strategic objectives, rather than a mandated approach to scheduling that does not take into account all possible factors. We believe that once a hospital has used this tool to optimize its schedule, it need only implement simple decision rules provided by the tool to increase its efficiency and decrease its costs.
It's exciting to work on these projects leveraging big data and I've seen firsthand how important it is to have the needed skills in this area.
Source article – 
Crafting Big Data Curricula to Support the Changing Business …