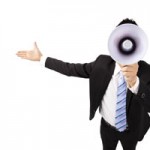 Stock market today, January 29, 2015: U.S. stock futures for Thursday, Jan. 29, forecasted a 33-point gain from yesterday's close. The Dow Jones shed 195 points on Wednesday following a U.S. Federal Reserve statement about interest rates issued at the conclusion of the FOMC meeting.
Today, investors will focus on a busy day of earnings reports that includes quarterly updates from Google Inc. (Nasdaq: GOOG, GOOGL), Amazon.com Inc. (Nasdaq: AMZN), and Alibaba Group Holding Ltd (NYSE: BABA). Additionally, stay tuned for earnings reports from  these notables: Visa Inc. (NYSE: V), Viacom Inc. (Nasdaq: VIAB), Valero Energy Corp. (NYSE: VLO), Time Warner Cable Inc. (NYSE: TWC), Colgate-Palmolive Co. (NYSE: CL), ConocoPhillips (NYSE: COP), and Abbott Laboratories (NYSE: ABT).
The markets will continue to focus on yesterday's announcement from the U.S. Federal Reserve. The central bank released its most optimistic statement on the U.S. economy since the onset of the 2008-2009 financial crisis. The Fed cited "solid" economic growth and "strong" job growth.
Here's what else you should know about the stock market today – including your "Money Morning Tip of the Day" – to make it a profitable Thursday:
Stock to Watch: Shares of Facebook Inc. (Nasdaq: FB) slipped  just over 1% Wednesday despite news the social media giant beat both profit and revenue forecasts and reported a boost in mobile advertising revenues. The firm announced advertising revenues increased 53% to $3.59 billion in the fourth quarter. According to Facebook executives, mobile ad revenue comprised 69% of that immense total. The firm reported Q4 earnings per share of $0.54, topping analyst expectations of $0.48. Revenue was $3.85 billion, up 49% year over year, beating estimates of $3.78 billion. Shares were flat pre-market this morning. Go here for a full breakdown of FB earnings…
A Huge Exit: McDonald's Corp. (NYSE: MCD) announced immense news Thursday morning that could produce big movements in its stock price. The firm said its Chief Executive Officer Don Thompson plans to step down on March 1. Thompson's resignation comes at a time when MCD has seen its sales fall in both the United States and around the globe. The company's chief brand officer and senior executive vice president Steve Easterbrook will replace him. MCD stock ticked up nearly 3% this morning on the news.
A Bright Future: Shares of Microsoft Corp. (Nasdaq: MSFT) slid 3.5% yesterday on concerns about the company's future profitability. Microsoft stock is now down nearly 18% from its 52-week high, and investors are wondering if now is a buying opportunity. Although concerns remain about the firm's ability to boost revenues from its bread-and-butter corporate software sales division, Money Morning Special Contributor Michael Lewitt makes the case that Microsoft shares at this price are an absolute bargain. You can get his 2015 Microsoft stock forecast here…
Earnings Beat: Shares of Ford Motor Co. (NYSE: F) rose 1.6% pre-market this morning on news of a quarterly earnings beat. The company reported net income of $52 million, down from $3.07 billion the year prior. However, Ford's profits were boosted by a one-time $2.1 billion tax write-off.
Oil Prices Today: The energy sector dragged down the markets on Wednesday after Barclays Plc. (NYSE ADR: BCS) and Goldman Sachs Group Inc. (NYSE: GS) both issued negative research notes on the price of oil. Falling oil prices continue to wreak havoc on global oil producers. Shares of Royal Dutch Shell Plc. (NYSE ADR: RDS.A) slipped 3% in pre-market hours on news that the company's fourth-quarter earnings slipped by 57%. Yesterday, oil prices slid to their lowest levels since March 2009. Today, March 2015 futures for U.S. crude, priced at the NYMEX in New York City, were flat at $44.43 per barrel. Meanwhile, Brent crude oil, priced in London, was up marginally to hit $48.85 per barrel.
Still Soaring: Shares of Apple Inc. (Nasdaq: AAPL) are still on the rise Thursday morning. The markets continue to show bullish intent two days after the firm's quarterly earnings report. On Tuesday, Apple smashed Wall Street expectations and reported record sales of iPhones in the holiday shopping season. This fueled the largest quarterly profits in company history.
Source: 
Earnings Bonanza in the Stock Market Today: GOOG, AMZN, BABA