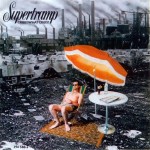 European shares will be the best performers next year, according to the latest Reuters poll of more than 350 strategists, analysts and fund managers. Frankfurt's DAX is already up nearly 20 percent this year and is forecast to rally another 10 percent in 2014.
But the experts in foreign exchange that Reuters surveys each month are also saying that the euro, just above $1.37, and not far off a two-year high against the dollar, will fall.
While both predicted outcomes may turn out to be true, the problem is that the flow of foreign money into European stocks is one of the reasons why the euro has remained so strong.
And the currency's relentless strength is what makes investing in Europe a risky long-term bet.
Until the exchange rate falls, many countries in the euro zone have little hope of boosting their exports, and more broadly, becoming more economically competitive.
Forecasters have been predicting the euro to decline for a long time now and they have been consistently disappointed.
A rising euro also makes shares look increasingly expensive for foreign investors as ever more pile in. That is even more stark when you consider that European stock indexes are trading at a 12-month forward price-to-earnings ratio much higher than their 5- and 10-year averages.
A sharp tumble in the euro now would be a problem for foreign shareholders. Stocks would become more attractive to them only if much-needed strong economic growth materialized to justify even higher stock prices.
Does that mean that Europe's stock market rally, while good for investors, banks and companies with rising equity wealth, might be restraining the euro zone from a more robust economic recovery, which must come through more a competitive trade position?
That is difficult to pin down. But what is clear is that the asset price inflation in Europe's stock market is not showing up in wages. Nor can any of it be found in consumer prices, which are barely rising in major economies like Germany and France, and falling sharply in Greece, where the euro zone crisis first started.
"While some of the recent economic data in Europe has been broadly positive, the major headwinds still remain with respect to depressions in Southern Europe. This could see further flare-ups in Europe which could introduce downside risk to stock market performance next year," said Michael Hewson, chief market analyst at CMC Markets.
The whiff of depression, we all know, has never been terribly good for stock markets anywhere.
– Rahul Karunakar and Jonathan Cable contributed to this post. 
Credit:  
Euro zone stock market investors: "Crisis? What crisis?" | MacroScope
See which stocks are being affected by Social Media