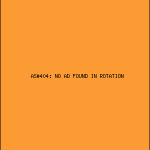 Share|
Text size +
Text size –
Print
By AAP | 24.12.2013 07:44 PM
European stock markets have eased at the start of trading.
London's benchmark FTSE 100 index fell 0.1 per cent to 6,672.22 points in opening trade on Tuesday.
In Paris, the CAC 40 shed 0.05 per cent to 4,213.13 points compared with Monday's closing value.
Both indices will close early ahead of the festive break.
Frankfurt's DAX 30 was shut on Tuesday, a day after closing up 0.94 per cent at a record-high 9,488.82 points.
Storms across Britain and France were affecting sentiment.
"Given retailers' hopes that the last couple of days before Christmas would see a final strong surge in sales, the awful weather could not have come at a worse time," said Howard Archer, chief UK & European economist at consultants IHS Global Insight.
"The very wet and windy weather must have had a significant dampening impact on shopper footfall," he said.
Link: 
european stocks dip at start of trading – www.thebull.com.au
See which stocks are being affected by Social Media