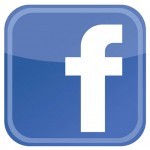 Facebook (FB) has been on quite a run in 2013, up 100% from its summer lows. But after peaking at almost $55 a share in October, FB stock is fading fast.
And given some of the sentiment lately, Facebook stock could remain under pressure for some time.
On the sentiment front, big-time investors are starting to sour on this social media giant. This week, we got news that Silicon Valley mogul Marc Andreessen dumped a third of his firm's stake in FB stock. According to SEC filings, Andreessen Horowitz sold 2.28 million shares of Facebook on Nov. 6 at roughly $50 a share.
Although the venture capital group still holds about 4.57 million shares of Facebook stock after the sale, the dump is noteworthy.
And FB stock investors should consider following this top trader's lead.
Facebook Faces Ad and User Challenges
On the revenue front, Facebook Chief Financial Officer David Ebersman raised the evil specter of ad saturation during the company's Q3 earnings call. Specifically, the exec stated there might be a limit on how many ads FB can serve users before it limits engagement.
There also were admissions that younger Facebook users are tuning out — something that FB has tried to deny previously but has to own up to now that the numbers are hard to dispute.
And bigger-picture, I personally remain convinced that Facebook is at a tipping point with its Western users after achieving near-saturation in North America and Europe. The growth in users in both of these regions has slowed to a crawl quarter-over-quarter, and in the next quarter or two we might see users in these key markets actually decline.
That's not just bad from a headline and sentiment perspective, but also bad from a bottom-line perspective.

Click to Enlarge Facebook earnings in Q3 showed that these regions remain the most lucrative for the social media stock, with $4.85 in revenue per user in North America and $1.96 per user in Europe, vs. 81 cents in Asia and 67 cents in the rest of the world.
Revenue per user is still growing; the figure was up 12% in North America quarter-over-quarter, and up 5% in Europe.
But Facebook stock is dependent on those numbers ticking ever higher — something that might not be achievable if the CFO is admitting a saturation point in ads.
FB Is a Sell
Broadly speaking, social media is still red-hot. Twitter (TWTR) just pulled off a very successful IPO, LinkedIn (LNKD) continues to soar and investors love the space in general.
But expectations might be too high, particularly for Facebook as it approaches a forward P/E of more than 40.
So, then, the million-dollar question about Facebook stock is when it will hit a ceiling. Will Western users will stop growing in Q4 or Q1? Will revenue per user will stop growing, too?
In Europe this is a particularly sticky problem seeing as revenue per user and overall users are both growing in the low single digits … hinting that both metrics have hit a ceiling.
There's always a chance that Facebook stock will cash in as it finds new revenue streams, particularly on recent acquisition Instagram, or that its international growth can offset any maturation in American and the EU.
But given the run-up in shares, it's clear that the expectation is now for significant success — and any missteps are not going to be greeted with patience by investors.
That means it might be prudent to take some money off the table.
Maybe that's why Andreessen is selling a partial stake, and why other investors have been on the run in the last week or so.
More on Facebook Stock
Details on the Andreessen Horowitz sale of FB stock. (Reuters via CNBC)
FB earnings details on their official investor relations page. (Investor.FB.com)
Facebook may flop after earnings. (MarketWatch)
Jeff Reeves is the editor of InvestorPlace.com and the author of The Frugal Investor's Guide to Finding Great Stocks. As of this writing, he did not hold a position in any of the aforementioned securities. Write him at [email protected] or follow him on Twitter via @JeffReevesIP. 
Source:
FB Flop – Facebook Stock Is Fading as it Hits Critical Mass