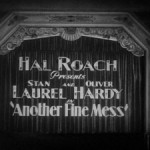 Freaking Stock Market
Posted by UpsideTrader
on March 26th, 2014
I wasn't myself until about 2:30 today. It took me that long to process the Gweneth Paltrow breakup. Candy Crush ($KING) died today and I know the CEO served me my pasta arrabbiata at the restaurant last night.
So the Nazzy put in its third consecutive day under its 50 day ma and the Russel looks as heavy as a $PLUG fueled forklift.  The latter hasn't been below its 50 day moving average since Feb 13 and closed down almost 2%. Many of the tomfoolery and skulduggery stocks are in the Russell.
The $SPX broke its 21 day exponential moving average today which was 1857 or thereabouts. The Dow lost about a hundo today, and is sitting just above its 21 day ma.
Indexes are notorious for overthrowing support sometimes, (draw in the shorts), and then rip back higher right in their faces. We may know tomorrow if this plays out or if we just get crushed lower.
What I am seeing though, (and bearish) is the selling of rips. Example $IBB, Hit about 245 today, then went out on the lows to close at 235. Many biotechs, big and small, tacked on more losses of 7-10% today. Freaking blood-friggin-bath. You could hear chants of "get me out" as they ticked lower. Oh, by the way, if you are in the "biotech is gonna die" camp, then you can be long $BIS.
$VIPS traded higher, then closes on the lows going away, and 10 points off the highs. $PCLN is down almost 200 points in a few weeks. Cant make this shit up.
$TSLA closed on its 50 day moving average, it better hold or Musk and his 600 cars that are on the road are going lower,(net out those tax credits).
$TWTR has been unfollwed by Wall Street, but for you technical guys, the stochastics are at 5 that's FIVE. The stock is 25 points of those highs in February. You have to start looking at this one for a nibble long. Nibbles. Getting so cheap (based on our new normal for valuing these things).
$GOOG will trade with three symbols tomorrow. Divide by three, take the hypotenuse  of 6, then hedge with a reverse straddle. Then put gun in mouth.
I remain non perma bullish or bearish with a hint of Pollyanna. The good news is the the QQQ and IWM are technically getting very oversold.
I'm back to having more cash than the Vatican again. Waiting to pounce.
Should get fun again soon. Carry on.
You would subscribe here if you had half  brain.
The information in this blog post represents my own opinions and does not contain a recommendation for any particular security or investment. I or my affiliates may hold positions or other interests in securities mentioned in the Blog, please see my Disclaimer page for my full disclaimer.
View the discussion thread.blog comments powered by
Original link: 
Freaking Stock Market | UpsideTrader
See which stocks are being affected by Social Media