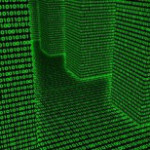 Big data analytics has given large enterprises a way of analysing historical and real-time data to monitor their business' performance, and to better predict what might happen next. Now, a startup out of central Europe called Futurelytics is hoping to be one of the leaders in the third piece of the big data puzzle: prescriptive analytics, or how to use the information gleaned from big data analysis to suggest what a company should change to improve performance.
Today, the Czech-based startup is announcing a seed round of $800,000 led by Index Ventures and Credo Ventures to build out its product. Other investors include Kima Ventures and business angel Rob Keve. The round was first made public in a Form D filing earlier this month, without details of the investors.
Apart from its square focus on the area of prescriptive analytics, Futurelytics is looking to solve another specific problem in enterprise IT: the fact that big data has up to now been less accessible by small businesses. The rise of big data — and specifically a rush of services to help parse, analyse and harness all the information that is now getting amassed in a typical, connected business — has been one of the big trends in enterprise IT in the last couple of years. But progress has come at a price — literally, with the cost for such products, and the investments needed to implement them, running into hundreds of thousands of dollars. That has effectively made these products usable only by the biggest companies.
Futurelytics' focus on solving problems for small businesses is part of a bigger trend of solutions originally created for large enterprises that are getting right-sized (and right-priced) for smaller organizations — with a focus on big data for SMEs.
But the company's move into this area comes more from personal experience: co-founder and CEO Daniel Hastik (left side in picture) had been working on another startup, focused on web hosting, when he started to feel that he could be running his business better if he were able to better parse the existing information he had about his current clients. He tapped Mirek Cerny (right), who had been a university classmate of his, to see if he could solve the problem. That basic solution then became the foundation for Futurelytics — and Cerny became the startup's CTO and co-founder.
The product that Futurelytics offers today is focused primarily in two areas, CRM and the e-commerce sector, where behavioural patterns are surfaced and used to rate customers, segment them and provide recommendations on what a business should do next to "grow revenue, improve customer retention and acquire new customers." Why these two verticals first? They are where the two, in previous consulting jobs, already have had extensive experience building similar prescriptive analytics services for retail giants like Tesco in the UK.
E-commerce also happens to be a significant vertical for small- and medium-sized businesses online — e-commerce operations that have never had much in the way of business intelligence services to help them improve their businesses. To this end, the startup's platform already integrates with Shopify, Magento, Salesforce and Sugar to collect and parse data (with more sources getting added).
Hastik notes that the company's sweet spot for its e-commerce solution is the company that has $1 million in annual revenue and between 30,000 and 50,000 customers. "This market is huge," he notes. But equally, it sees opportunities in extending the technology to other areas like gaming — another where you have a number of independent developers who are looking for better tools to gauge what they might add next to keep their games interesting to users.
There has already been some significant demand for Futurelytics' service, although it has been intentionally limiting sign-ups while the product continues to be developed.
Hastik and Cerny tell me that there are some 40 businesses already on its platform, with another 250 on the waiting list, with the existing users "telling us what they would like to see" and Futurelytics incorporating that into the product. The intention is to hire more sales people and to fully automate the platform to work with a number of different kinds of businesses, so that in future Futurelytics can sign up "thousands in a day if we need to, not one per day."
(Indeed, prescriptive analytics has to date been used in a number of other verticals like healthcare and natural gas, so you can see that the potential is wide.)
In the meantime, Futurelytics has had some accolades already: it was the first startup out of the Czech Republic to win funding from Seedcamp, the UK-based, pan-European accelerator, which put €50,000 into the company as part of the process (Saul Klein, a partner at Index, is currently the chairman of Seedcamp, which is yet another strand of how the startup is connected to the VC).
The VCs are interested because of how Futurelytics is tackling this third and more complicated part of big data analysis, as well as an untapped market for receiving those services. "We like Futurelytics' focus on the long tail of customers who would not naturally buy and run a complex, expensive BI tool," said Index's Jan Hammer. "They differentiate via the speed of install and delivering results in an 'autopilot' way. Futurelytics go-to-market is via platforms, such as Shopify for e-commerce clients, and the solution runs as a plug-and-play infrastructure without the need for professional services (or a dedicated IT person) at the client end.
"We believe Futurelytics takes BI to the next level, from predictive insight (someone at the customer end watching yet another dashboard) to prescriptive action," he continues. "The engine segments the customer's end user base and proposes automated segmentation, customer insight (based on hard numbers), actions and campaigns in a prescriptive way. It is an ideal solution for those customers who are swimming in vast amounts of data, may even have deployed some BI tools but lack the connection between lots of available data and actions; the answer Futurelytics provides is automation."
It is also a partner of Google's. The company tapped Futurelytics after it won Seedcamp funding to become, effectively, an early user of new products that Google is developing to better target enterprises with cloud-based services. You can see how the two might fit together strategically.
Right now Futurelytics is effectively co-headquartered between Ostrava in the Czech Republic, and Melbourne, Australia — with Cerny running the technical team in the former city, and Hastik running business development and product in the latter. The plan will be for Hastik to eventually move over to Silicon Valley to take the company to its next stage of growth. That will include signing on more users and raising a Series A.
Visit site – 
Futurelytics Gets $800K From Index And More So That Small …