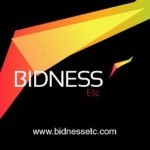 Gilead Sciences, Inc. (GILD) Stock Update by Bidness ETC : Wednesday 11:44:23 CT
Categories: News, stream
Gilead Sciences, Inc. (NASDAQ:GILD) has had an unimpressive month so far, which is unusual for a stock that happens to be one of the most traded biotech stocks in the market. The company's stock has actually traded down 1.67% since the beginning of July, reaching a low of $115.04 on July 2.
Gilead stock has overall seen a strong bull since the past two years. "This is the best mega-drug stock in the U.S.," Mark Schoenebaum, an analyst at Evercore ISI, said in a video message to clients last month.
Gilead had a stock price of $115.13 as of Tuesday's close, and has traded in the range of $84.75 to $123.37over the past one year. Here at Bidness Etc, we give an overview of the stock performance of the biotech giant.
Recent News
Over a week ago, Gilead's biggest rival in the HCV space, AbbVie Inc. (NYSE:ABBV), demonstrated 100% cure rates for its HCV drug Viekira Pak, taken with or without ribavirin — a medicine known to cause some serious side-effects. The news, announced on June 25, came as a severe blow for Gilead's blockbuster HCV drug, Sovaldi, which has to be administered in combination with ribavirin. Gilead stock declined 1.6% on Thursday, June 25, closing at $120.23.
Gilead stock has been cratering since then; the company's shares have lost almost 5.8% compared to the closing price of $122.01 on June 24, the day before AbbVie published successful results for its HCV medicine. From the stock's current performance, it can be seen that the stock's momentum is fast dying out.
Gilead has been trying hard to sustain its leadership position in the fast-expanding HCV drugs market. Last Wednesday, the drug-maker submitted a New Drug Application (NDA) to the US Food and Drug Administration (FDA), seeking approval for its once-daily regimen to treat HIV in patients 12 years or older.
Norbert Bischofberger, executive vice president of Research and Development at Gilead, said about the company's TAF-based HIV medicine: "R/F/TAF is Gilead's third TAF-based filing in less than a year, and we are looking forward to the potential to offer people living with HIV another effective treatment option with a favorable safety profile."
"The R/F/TAF filing also represents Gilead's next collaboration with Janssen Pharmaceuticals Inc. in our combined efforts to increase and potentially improve HIV treatments for a range of patients," he added, as per the press release issued by the company on July 1.
On the back of the news of the NDA submission, Gilead stock went up 0.4% in Thursday's (July 2) trading, to touch the intraday high of $116.49. The stock, however, closed down 0.84% at $115.04 that day. This shows that the company's attempts to push the stock toward growth have failed so far.
In separate news, at the beginning of this week, another blockbuster Gilead drug, Harvoni, considered to be an advanced version of Sovaldi, secured approval from the Japanese Ministry of Health, Labor, and Welfare, becoming the first single-tablet regimen to treat HCV genotype 1 infection in adult patient population in Japan. Gilead stock, on this news, did climb, but by a mere 0.54%, closing at $115.66 on Monday.
Stock Valuation
For the first time in a long stretch of bulls, Gilead shares have underperformed the iShares NASDAQ Biotechnology Index (ETF) (NASDAQ:IBB), which has gained 1.2% so far this month; Gilead stock, in comparison, has slumped 1.67% in July.
Follow MrTopStep in our Social Space:
Bidness ETC (204 Posts)
Original link:  
Gilead Sciences, Inc. (GILD) Stock Update
See which stocks are being affected by Social Media