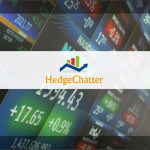 HedgeChatter: Twitter IPO and the Increasing Role of Social Media in the Stock Market
In April, the Dow Jones industrial average dropped 150 points after a specious tweet made by The Associated Press claimed that an explosion at the White House caused injuries to President Obama. The tweet was quickly marked as fake, and the Dow stabilized after three minutes, but within that three-minute span, the hacked tweet "erased $136 billion in equity market value". With the increased role of social media in every other aspect of our lives, it really shouldn't surprise us that one, minor act on Twitter can have such profound, very real effects. HedgeChatter aims to use such social media to predict stock market performance.
HedgeChatter is a platform that monitors keywords, trends, conversations, and stock sentiment across social media to discover variations in stock price direction. Through HedgeChatter, traders are able to watch activity for specific stocks and analyze trending social influence. The platform makes use of several different metrics (from "most chatted stocks" and "influential word count by influencer" to "sentiment – strong buy, buy, hold, sell, strong sell" and "manipulation meter").
The AP incident is only one of the many instances in recent history when an announcement over social media has raised questions on its dynamics with the stock market. In July of 2012, Netflix CEO, Reed Hastings's Facebook post raised concerns that such action violated regulations under the Securities and Exchange Commission. This incident eventually led to the SEC establishing disclosure rules on how companies can use social media to share information.
"When we were starting this company, people outright just didn't believe that social media wouldn't really affect the markets," says HedgeChatter CEO and cofounder, James Ross.
According to Ross, HedgeChatter was the first company to track social media influence on stock price. "Nobody believed it would work, and we had very few early adopters." Nowadays, Ross estimates that the company is competing with 15 to 20 other companies in this social media stock sentiment market. "If four yrs ago, you [approached] a Fortune 500 and told them about social media management, they would have laughed you off, but now companies are spending billions of dollars every year on this stuff."
"In the next few years, trading stocks over social media will probably become the norm rather than the exception," says Ross.
With the recent announcement of the Twitter IPO filing, it's imperative that the worlds of finance and politics take a closer look at the roles of social media on the stock market. Indeed, amid discourse comparing Twitter's IPO to Facebook's lackluster market cap performance in 2012 after its own IPO, social media stock in the market is flourishing, leading back to such discussions of correlation between social and stock. Regardless of how Twitter's IPO turns out, it's clear that there is at least some correlation between social media activity and stock market reactions – a fact that, Ross asserts, simply shouldn't be ignored.
HedgeChatter was recently featured at Tech Cocktail's Dallas Mixer & Startup Showcase, where it tied for best pitch of the night. 
---
← Who is Miami's Hottest Showcasing Startup? [POLL]
Prenups for Startups: How to Structure Founding Teams →
Follow Ronald on Twitter: @RonaldPBarba
Leave a Reply
Source: 
HedgeChatter: Twitter IPO and the Increasing Role of Social Media …