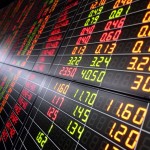 Gold has been used as a store of value since long before paper money arose. Though investing in gold is ancient, it has become easier with electronic trading. Online trading has given investors multiple ways to invest in gold securities at the touch of a button.
Ways to Invest
There are many different ways to invest in gold. These include direct investment in gold-miner stocks, exchange-traded funds of gold-miner stocks, royalty trusts of gold mineral rights, holding physical gold bullion or coins, and purchasing ETF shares of publicly traded gold vaults. With the exception of ownership of physical gold, each of these investment options can be accomplished easily online.
Stocks
Owning shares in gold miners is one way to gain exposure to variations in the gold price. The gold mines that they own or control may become more valuable when the price of gold rises. Particular companies may profit disproportionately if they keep their costs from rising as fast as the price of gold. Gold stock investors can benefit from rising stock prices or from dividend payments.
ETFs
Investors can easily diversify their investment in gold-miner stocks by purchasing them through shares of gold-miner ETFs. Investors should inspect candidate ETFs to make sure that they do not charge excessive management fees and that they are appropriately diversified.
Mining Risks
Investing in gold miner stocks involves many risks. Some do not fully benefit from gold-price appreciation because they have purchased gold derivatives or sold rights to future output at fixed prices. These actions effectively remove or reduce a company's exposure to upward and downward gold-price movements. These stocks also may not fully benefit from gold-price appreciation if the miners' costs appreciate faster than the price of gold itself.
Political Risks
Many gold miners operate internationally and are subject to legal changes that favor local governments. For example, Ernst & Young's June 2013 Mexico Quarterly Briefing listed legal issues facing miners in various countries, from the repercussions of Venezuela's gold mine nationalization to tax and royalty hikes in multiple countries.
See original:
How to Trade Gold Stocks Online – Money Management – Blogger
See which stocks are being affected by Social Media