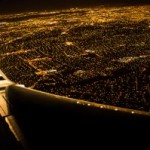 Following the success of #BigDataNYC, Wikibon and SiliconANGLE will be bringing its next independent Big Data broadcast to Silicon Valley.
#BigDataSV will take place on February 11-13, 2014 at the Hilton Santa Clara, a few steps away from where the Strata Conference will be held. View the live broadcast in its entirety here on SiliconANGLE or on SiliconANGLE.tv. Subscribe to our YouTube channel for exclusive highlights and recaps throughout the event.
The Headline Sponsor for #BigDataSV is WANdisco, with the participation of HP Vertica, Syncsort, InfoObjects, Cloudera, Tresata and Sqrrl.
Hosts Wikibon CEO Dave Vellante and SiliconANGLE CEO John Furrier will be conducting exclusive interviews with some of the top Big Data experts in the industry, asking the tough questions and sifting out the signal from the noise to bring you the best in trends, products and services.
#BigDataSV will be touching on topics such as the latest open source Big Data technological innovations – like those from Impala, Accumulo, Yarn, Drill, Presto and more – and what they mean for your Big Data projects; product roadmaps and strategic direction of key Big Data technology and service providers, from hot start-ups to enterprise IT stalwarts and everything in-between.
We'll also be parsing out best practices and real-world advice from Big Data practitioners and business users with experience with Hadoop, NoSQL, data visualization tools and more. Viewers will get tips for conquering the biggest challenges facing Big Data projects, including continuous availability, security, data privacy, data quality and breaking down data silos; and the evolving role of the cloud in Big Data projects and how both public and private cloud fit into the Big Data landscape.
If you're interested in attending the event, you can register here.  But if you can't make it to Silicon Valley, you can always watch the livestream at SiliconANGLE.tv, or watch out for updates on Wikibon and here at SiliconANGLE.  You can also follow us on Twitter, @SiliconANGLE, @furrier, @dvellante, and @Wikibon.
Watch the entire collection of interviews from last year's #BigDataNYC event below:
About Mellisa Tolentino
Mellisa is a staff writer for SiliconAngle, covering social and mobile news. She is fascinated by technology and loves imparting what she learns through her journey as a writer. Got a news story or tip? Send it to [email protected]

View all posts by Mellisa Tolentino
Source article: 
Join us for our biggest Big Data event yet : #BigDataSV …