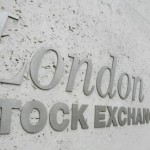 Just Retirement is returning to the stock market valued at £1.1bn Photograph: Toby Melville/REUTERS
Just Retirement, the provider of pensions to retirees with health problems, will return to the stock market valued at £1.1bn.
The British company is selling a 30.5% stake, or 152m shares priced at 225p in Tuesday's listing, in the middle of its original range of between 200p and 250p a share.
It was previously listed on Aim before being bought by a vehicle backed by private equity firm Permira in 2009.
The sale on Tuesday is expected to raise up to £394.7m if there is a maximum take-up of the shares.
Rodney Cook, the company's chief executive, said: "We are delighted investors have responded so positively to the strength of our differentiated business model and proprietary intellectual property.
"We look forward to executing our growth strategy as a listed company and bringing increasing value to our customers and shareholders as we introduce further innovation into the retirement income market."
Full trading of the shares on the main market is expected to start on Friday 15 November.
The company's directors and senior management will own around 2.2% of the listed company.
Its main shareholder Avallux, which is wholly owned by buyout firm Permira, will retain 57.8% if the maximum number of shares is sold.
This article is from – 
Just Retirement to make £1.1bn stock market return | Business …
See which stocks are being affected by Social Media