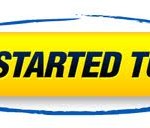 Learn Stock Trading Twitter TWTR Big Intraday Trades Long & Short Sales
Date: 12/26/2013
Learn stock trading Twitter TWTR big intraday trades both long trades and short sales (VIDEO). In this live stock market trading education video we'll cover how to trade shares of Twitter (TWTR).
Shares of Twitter are now valued at over $40 billion and has big money piles into these speculative names you can make trades both long and short on both the equity and options.
Shares of Twitter have hit a high of 74.73 after hitting the low of $38.80 after the IPO.We'll cover how to make money trading twitter through this live stock trading education tutorial video.
GET STARTED Trading & Making Money With StockMarketFunding's Exclusive Free Trial!!
People viewing TWTR also viewed:
Online Trading
Stock Trading Videos
FB
Google
Groupon.com
LinkedIn
Trading Videos
Jump to original: 
Learn Stock Trading Twitter TWTR Big Intraday Trades Long & Short …