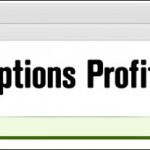 Stocks |
Friday, December 13, 2013
Market participants look at many measures to gauge investor sentiment, even though they don't always show an accurate picture. The CBOE Volatility Index (VIX), often referred to as the fear index, shows the market's expectation of 30-day volatility, but it does not parse out institutional or hedge fund activity. Surveys like the Thomson Reuters/University of Michigan Consumer Sentiment, AAII online portals and broker polls are not always consistent with investing behavior.Mutual Fund Flows capture money flows in and out, but are outflows going to other investments?
Now there is a more accurate measure of true retail behavior from TD Ameritrade (AMTD). The Investor Movement Index (IMX) leverages data from from one of the largest pools of retail investors and traders in the world to create a behavior-based proprietary index which provides insight into Main Street Sentiment.
What is included? 
Equities, Options, ETFs, Bonds, Mutual Funds, Cash.
What about leverage? 
The riskier the portfolio exposure, the more intensely bullish OR bearish the portfolio is scored. Taken into consideration are, Margin, Options, Higher Beta Stocks, Leveraged ETFs.
How is it calculated? 
Each portfolio is assigned a score. Each portfolio counts as one "vote". The IMX is the median of all the portfolio scores.
The latest November 2013 Investor Movement Index for the four weeks ending November 29, 2013 reveals: 
Score: 5.42 (compared to 5.07 in October)
Trend direction: Positive (trend direction shows whether the month-over-month change in score is positive or negative or whether there is no change.)
Trend length: 2 Months (number of consecutive months the trend direction has been positive or negative)
"This month's reading was interesting relative to prior reports because TD Ameritrade clients' equity market exposure increased in part due to net buying activity that included U.S. stock-based mutual funds and exchange-traded funds, suggesting a more longer-term investing bias," said Nicole Sherrod, Managing Director of TDAmeritrade's Trading Group. "Our clients also seem to be nervous about taper headlines so they are looking for brighter spots like the technology sector, which looks attractive from a valuation perspective and it is sensitive to any continuation in the economic recovery."
"Even more interesting, Facebook (FB) was the most bought stock in October by a big margin among both active traders and long-term investors, but in November our clients were net sellers in the stock while Twitter (TWTR) was the most bought in social media/tech, followed by Cisco(CSCO)," Sherrod noted.
Additional popular names bought included: Tesla (TSLA), Salesforce (CRM), Gilead (GILD),JC Penney (JCP), Whole Foods Market (WFM), Boeing (BA), and Starbucks (SBUX).
Sherrod added that TD Ameritrade clients took advantage of selling opportunities names that hit new highs or surged on earnings. "Clients were net sellers of Apple (AAPL), which was range-bound most of November after reaching a 10-month high in October. They dialed back positions in Pfizer (PFE), as it reached a new 52-week high. Clients were net sellers of Microsoft(MSFT), which rallied following earnings – eventually reaching its highest level since 2000, during the dot-com boom. Exxon Mobil (XOM) was also a net sell after its priced surged following an earnings announcement.
For more information on the Investor Movement Index, including historical data and full monthly reports, please visit www.tdameritrade.com/IMX
By Jill Malandrino
Category: Stocks
View post: 
Main Street Investor Sentiment Monthly Update | MrTopStep.com