Market Correction of 2015
MARKET CORRECTION 2015
FORECAST: Market Correction 4TH QTR 2015
By: James Ross | CEO HedgeChatter | July 24th, 2013
Our thesis for forecasting a market correction in the 4th qtr 2015 is based on historical market pull backs and a growing bearish social sentiment concern for the overall markets.

---
March 1980 – October 1987 (Black Monday)
Mar 1980: NASDAQ at 124
Oct 1987: NASDAQ at 450 before drop
TIME SPAN: Approximately 7 Years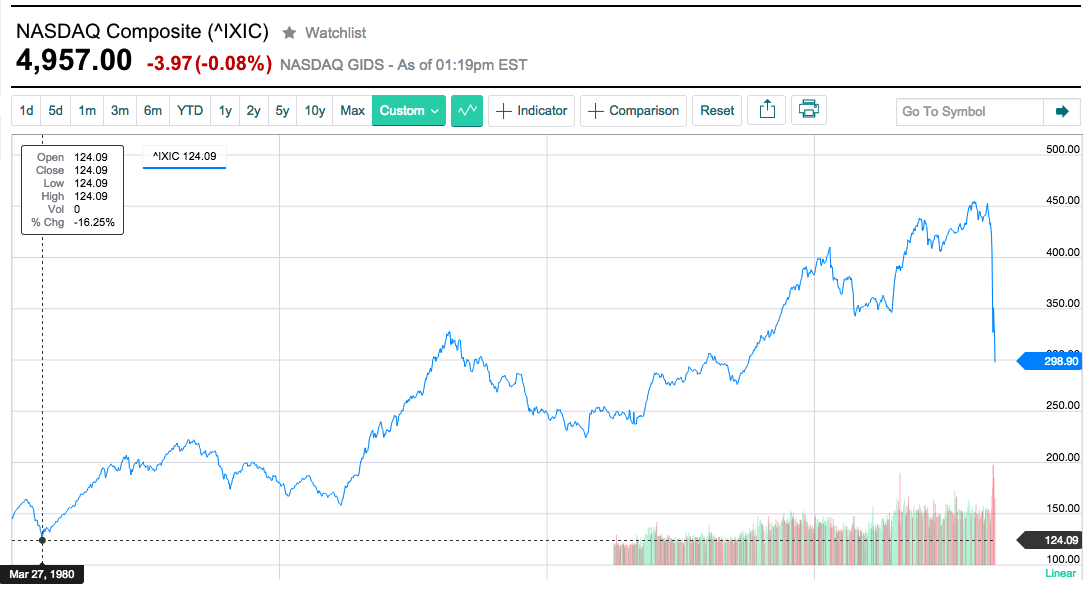 ---
October 1992 – March 2000 (Tech Bubble Bust)
Oct 1992: NASDAQ at 571
Mar 2000: NASDAQ at 5,048 before drop
TIME SPAN: Approximately 7 Years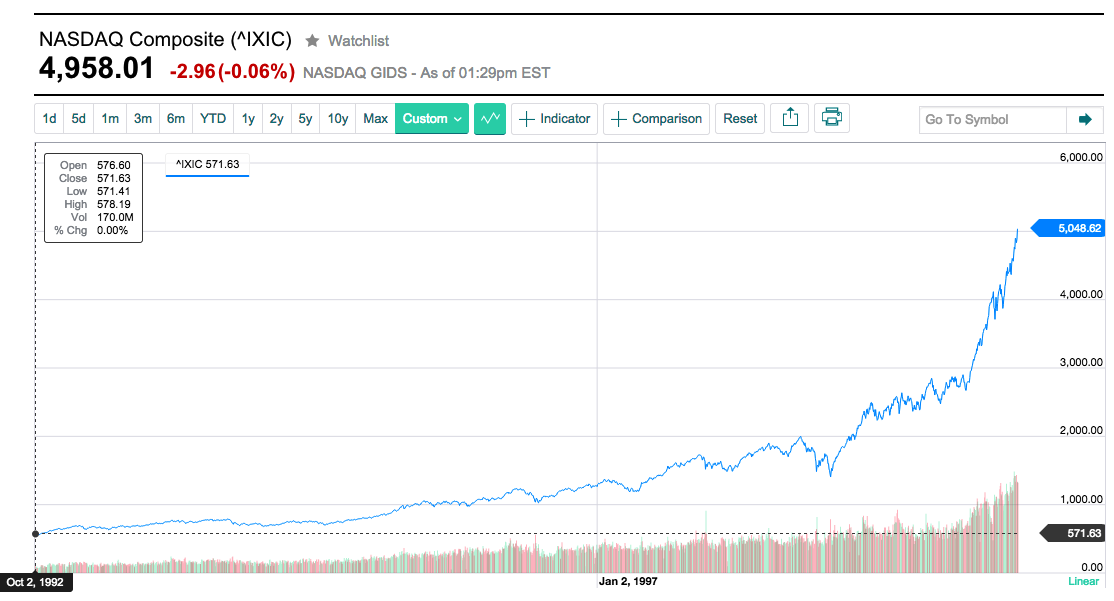 ---
October 2002 – October 2007 (Housing Collapse)
Oct 2002: NASDAQ at 1,119
Oct 2007: NASDAQ at 2,859 before drop
TIME SPAN: Approximately 5 Years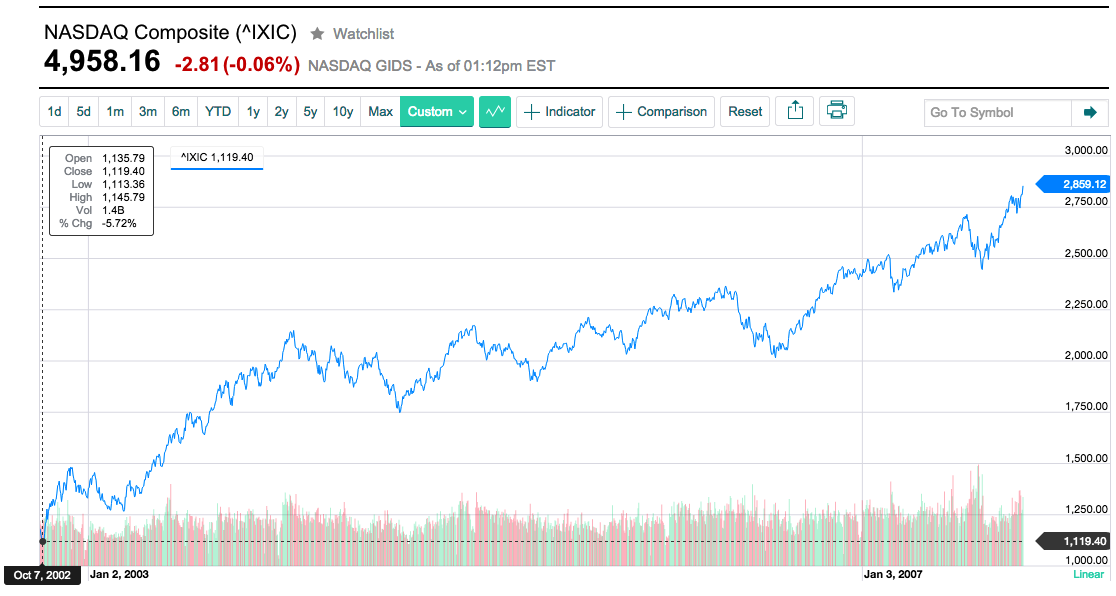 ---
March 2009 – February 2015 (Approaching Collapse)
Mar 2009: NASDAQ at 1,268
Feb 2015: NASDAQ at 4,958
TIME SPAN: Approximately 6 Years (as of Feb 24th, 2015)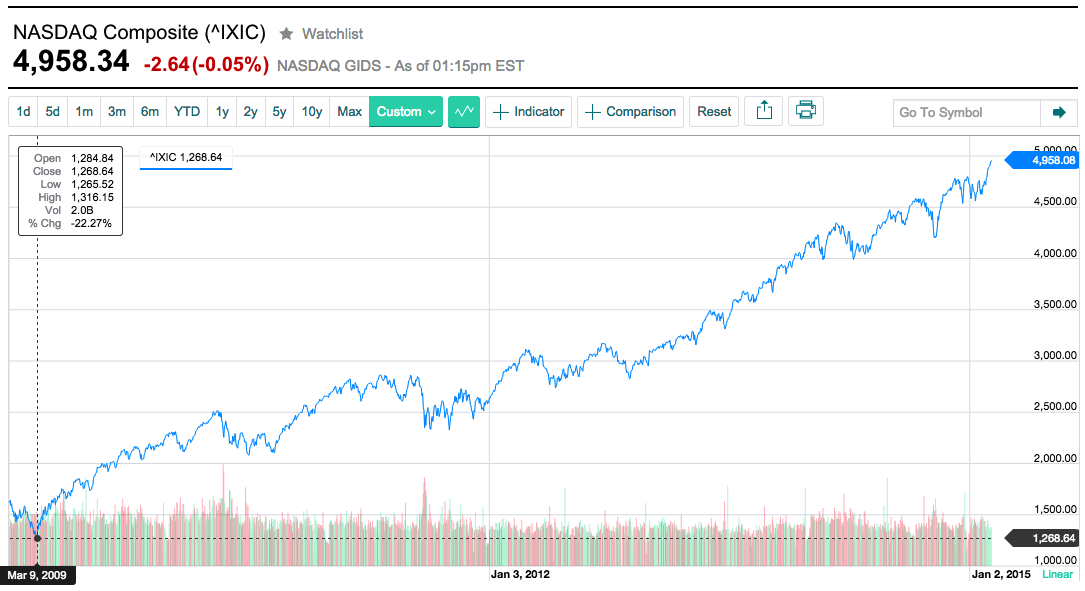 ---
UPDATE: August 25th, 2015


Historic DOW 1,000-point decline at the open on Monday.
Dow closed with a loss of nearly 600 points.
China's 'Black Monday' spreads stock market fears worldwide
RESULTS
FORECASTED: Market Correction 4TH QTR 2015
ACTUAL: August 25th, 2015, 1 week Prior to FORECASTED Timeframe
By: James Ross | CEO HedgeChatter | August 25th, 2015
US MARKETS Global fears about China's economic slowdown are shaking stock markets around the world for a second week in a row. The wave of selling knocked the S&P 500 into correction mode for the first time since 2011 and the Dow to its lowest close in a year and a half.

Within minutes after the opening bell, the Dow plummeted 1,089 points. That is the largest point loss ever during a trading day, surpassing the Flash Crash of 2010.


BEIJING — Stock market jitters spread throughout Asia and the rest of the world, and Wall Street sustained a major plunge, after Chinese stocks recorded their biggest slump in eight years during what China's state media dubbed "Black Monday."

The collapse in Chinese stocks was fueled by mounting concerns about an economic slowdown here, but it has fed into a wider sell-off in emerging markets. Asian shares hit a three-year low Monday, and the nervousness led to a rocky day on Wall Street after last week's sharp falls there. The Dow Jones Industrial Average closed on a nearly 600-point slide Monday, with all three major indexes down nearly four percent.

Shanghai's main share index closed down 8.49 percent, but trading in hundreds of shares was suspended after they lost 10 percent.

The Shanghai Composite Index has fallen by nearly 40 percent since June, after rising more than 140 percent last year. Tokyo's Nikkei-225 index recorded its biggest drop in more than two years, falling 4.6 percent to a six-month low, while the MSCI index of Asia-Pacific shares outside Japan sank 5.1 percent to a three-year low.

After overnight futures trading suggested further losses, the Standard & Poor's 500-stock index in the United States plummeted in early trading Monday, after a 6 percent decline last week. The Dow Jones industrial average also dropped sharply after Monday's opening bell. The U.S. markets rebounded somewhat by early afternoon, but all three major indexes — the Dow, the S&P 500 and the Nasdaq — remained in negative territory.