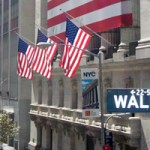 Market Wrap-up for Nov. 10 – 3 Sectors to Watch This Week
By Tom Reese|November 10th, 2014
A few key sectors will likely dominate the market action this week, playing a bigger-than-usual role in pushing the averages higher or lower. Here's what investors should look out for in the coming days.
1. How Will Oil Companies Hold Up?
The per-barrel price of oil has fallen about 20% since the start of 2014. While this is good news for consumers at the gas pump, it's been very tough on oil stocks, and could be a negative macroeconomic indicator. However, some shares have performed better than others – that is to say they've survived this bearish oil move.
Large Cap Oil Companies YTD Performance
Stock
YTD % Change
ConocoPhillips (COP)
+2.31%
Exxon Mobil (XOM)
-4.33%
Chevron (CVX)
-5.28%
BP plc (BP)
-13.58%
It'll be very interesting indeed to monitor how oil stocks hold up this week, as well as over the next couple of months. There could be some good value here, especially if oil prices bounce as we head into the cold winter months.
2. How Much Further Can Biotech Run?
The iShares NASDAQ Biotechnology Index (IBB) has risen nearly 30% in 2014, and more than 44% over the past 12 months. The top holdings in this ETF include Amgen (AMGN) (up 42% YTD), Celgene (CELG) (up 27% YTD), and Gilead Sciences (GILD) (up 44% YTD). Obviously these names have been on quite a tear, and continued strong performance this week could well indicate further upside for hot biotech plays through the end of the year.
3. Just How Healthy Are Retailers?
The holiday season is the most important time of year for most retailers, with an inordinate percentage of their overall sales expected to come in the fourth quarter. In fact, many retailers' entire yearly performance depends solely on the holiday shopping season (the rest of the year they simply hope to break even).
Wal-Mart (WMT) is due to post its third quarter earnings on Thursday, November 13th, and retailers don't get any bigger than that. Key in on WMT's outlook for the fourth quarter as a preview of what to expect this holiday season. If the company's forecast is strong, expect retailers to rally. If the markets sense weakness, however, we could be in for some underperformance for this sector through the end of the year.
Thanks for reading! Be sure to check us out on Twitter @dividenddotcom. We will see you tomorrow.
We respect your privacyPowerful dividend insights sent every weekday morning
Gain instant access to actionable investing tips
Strategically grow your portfolio's profitability
Connect With Dividend.com
Facebook
Google+
YouTube
The Dividend Daily Dividend Stocks – News, Notes, Updates & Analysis, Delivered Fresh Daily
Link:  
Market Wrap-up for Nov. 10 – 3 Sectors to Watch This Week
See which stocks are being affected by Social Media