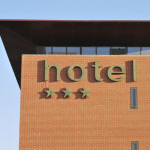 You are here:
/
/ Monthly Social Media Barometer for Hospitality Sector
Monthly Social Media Barometer for Hospitality Sector
November 19, 2013
hospitality industry, Hospitality Industry Analysis, Hotels, Intercontinental Hotel, sentiment analysis, Social media analysis, social media scorecard
According to a recent study about trends in the hospitality industry, 'rankings mean business' for the players in the sector. In this age where social networks have become a dominant medium of interaction, the online ratings and recommendations make a huge difference for the hospitality industry. Not only should the hotels keep striving to provide the best service to the guest, they also need to keep their eyes and ears open on social media to be nimble on toes to implement insights gained from social media conversations.
In this article, we are releasing a social media analysis report card of the hospitality sector by collection data from thousands of relevant social media conversations for over a month, and analyzing the data with the help of VOZIQ's social media analytics suite. This tool mines data from thousands of conversations happening across various social media channel. The tool also pulls up online articles, comments, and discussions for mentions of the brands and the related keywords. This data is then analyzed to create reports which give us actionable insights about 3 C's – the company itself, its competitors, and customers of the competitors.
For this study, we have analyzed performance of following hotels on social media platforms –
Accor group
Best Western
Choice Hotels
Four Seasons
Hyatt
Intercontinental Hotels
Marriott
Sheraton
Starwood Hotels
Wyndham Hotels
Share of Volume Comparison
Share of volume tells us about the comparative standing of the companies in an industry with respect to the overall buzz generated about them on social networks.
From the report, it can be seen that Marriott, Hyatt, Sheraton, Four Seasons, and Best Western create a huge buzz compared to all others in the industry.
Share of volume should not be confused with popularity (or lack of it) for a particular company. It just tells us about the amount of raw buzz about the brand on social networks. It, however, tells us about awareness about a particular brand.
What people think of these companies – the social sentiments
On social networks, the guests are very vocal while sharing their experiences and opinions about hotels. These shared pieces of information and the ensuing conversations give ample insights about the sentiments which are expressed in the conversations.
How social sentiments are analyzed? The powerful natural language processing algorithm provides ability to identify sentiments hidden within the conversations on social media channels. In the total volume of buzz generated, the metric chart shows us the proportion of positive vs. negative sentiments.
From the chart, it is clear that Wyndham Hotels, Starwood Hotels, and Choice Hotels had a month where they got all the bouquets! Their positive sentiment score is perfect. On the contrary, Intercontinental Hotel had a bad month where it had a negative sentiment balance. The reason for this unusual negative sentiment balance for Intercontinental Hotels was not hard to find –
The conversations on social media generate an immense amount of data, which can be further analyzed to understand deeper business issues. Social media analytics tools give companies unique ability to collect and make sense of a huge amount of data which is being generated on social networks. Armed with these insights, companies can avoid blind spots and can understand their customers and competitors in a better manner.
If you are interested in social media monitoring tools from VOZIQ to track and monitor online content for your brand, feel free to request a demo or open an account with VOZIQ.
Related Posts
Read More – 
Monthly Social Media Barometer for Hospitality Sector | VOZIQ …