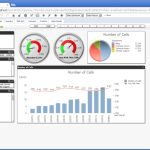 The AWS Test Drives give you direct and easy access to a wide variety of enterprise solution stacks, all hosted on the AWS Cloud. These labs are available to you to run for a half-day evaluation period at no charge. Each test drive includes a guided video tour and a lab manual, so you will be up and running in a matter of minutes. 
New at re:Invent
Our existing roster includes labs for includes products from Oracle, SAP, Red Hat, Alfresco, and Trend Micro.
We are launching over 30 new Test Drive labs at re:Invent including offerings from Oracle, Microsoft, Infor, Sophos, Accenture, MicroStrategy, and Splunk. You can use these Test Drive labs to learn more about the newest and most sophisticated big data, security, and enterprise products, courtesy of our APN Consulting and Technology partners.
Business Intelligence with QlikView
Are you interested in learning more about Business Intelligence? Check out the QlikView lab from IPC-Global — you will have the QlikView BI client up and running within 10 minutes. You'll be drilling into data and visualizing the results before you know it. This Test Drive is accessed as a Remote Desktop session and looks like this:
Test Drive Microsoft Applications
The Test Drive program includes an entire section devoted to Microsoft products. There are new labs for SQL Server, SharePoint, and Exchange 2013 from Apparatus, 2nd Watch, InfoReliance, Booz Allen Hamilton, SPAN Systems, and Megalogix.
The Exchange Lab from Apparatus allows you to deploy a High Availability (HA) configuration across three AWS Availability Zones and be sending and receiving email within 30 minutes.
Here's the architecture that you will evaluate when you launch the Apparatus HA Exchange test lab:
You can log in to Exchange and create users:
Test Drive F5 BIG-IP
The F5 Big IP Test Drive deploys three SharePoint servers in a High Availability configuration behind an F5 BIG-IP Local Traffic Manager (LTM):
More Test Drives
I have talked about just a few of the dozens of Test Drive labs that are now available for you to use. Be sure to check out our Big Data, Microsoft, and Security labs to see our newest labs.
— Jeff;
Visit source – 
New AWS Test Drives – Big Data, Security, Microsoft, and More