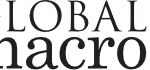 Park Geun-hye
South Korean President
South Korea's FSC is considering doubling the daily stock price movement limit to 30% from 15%, which was last set in 1998.
"The issue was officially discussed at a meeting chaired by President Park Geun-hye yesterday as part of measures to further promote Korea's service industry including financial services sector," the FSC said in an email.
"The exact timing and range for expanding stock price limits will be determined later after the FSC gathered opinions from market participants," it added.
The Kospi advanced on the news, ultimately up 1% with indications that the central bank will cut interest rates.
Korean Won stabilises at long term support zone
The Won often experiences periods of sudden strength followed by much slower and longer slides. The second half of this year has seen the latter performance, but in recent weeks it has stabilised….continued
OECD: Agriculture support rises after historic lows
New research from the OECD indicates government support for agriculture in the world's leading farming nations rose during 2012, bucking a long-term downward trend and reversing historic lows recorded in 2011….continued
Investec: Emerging markets in the doghouse?
With a dismal few months in emerging market equities and bonds, sustained economic, and disturbing political developments, investors are now questioning EM investment….continued
click here to return to the top of the page
Read article here: 
News flash: South Korea aims to boost stock trading | Financial …