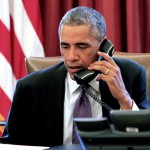 Last week started off ugly and could have gotten even uglier when Janet Yellen "quite high'd" the market into a tizzy. The savvy trader might have spotted her cautionary flag on uppity valuations as a reason to buy. That trader would have been rewarded handsomely when Friday's jobs report helped to drive blue chips to their best day in more than three months.
The rest of us probably should have seen it coming too, considering the dubious track record of economists in calling stock-market conditions in the past. In fact, Wade Slome of Sidoxia Capital said their ilk, from Alan Greenspan to Robert Shiller, have been "wildly wrong" for years.
"Economists and strategists are usually articulate, and their arguments sound logical, but they are notorious for being horribly bad at predicting the future," he said. "Janet Yellen will continue to offer her opinions on many aspects of the economy, but if she steps on her soapbox again and yells about stock-market valuations, you will be best served by purchasing a pair of earplugs."
Not everybody is so quick to dismiss her brake-tapping. Doug Kass sees a market top taking shape, claiming "the bond vigilantes have taken over the asylum." But as one bull run winds down, perhaps another is born. Oil's behavior looks a lot like previous bottoms (more on both below).
There's another historical trend that bears watching. We are in year three in the presidential cycle, and there are few patterns as bullish as this one. Never has the S&P 500 SPX, -0.35%  endured a loss in this particular year, looking all the way back to World War II. This could be the time it all changes, of course, and as you can see by this tweet, it's the worst on record so far.
Key market gauges
Asian markets ADOW, +0.18%  got off to a nice start this week after China cut interest rates for the third time in six months. Futures on the Dow YMM5, -0.25%  and the S&P ESM5, -0.21%   however, are looking rather sluggish ahead of the opening bell. Meanwhile, Europe SXXP, +0.29%  is swinging between gains and losses with a Eurogroup meeting on Greece keeping investors on the sidelines. Gold GCM5, -0.50%  is down a bit and crude CLM5, -0.49%  is going the other way.
The quote
Getty Images
"High-level lying nonetheless remains the modus operandi of U.S. policy, along with secret prisons, drone attacks, Special Forces night raids, bypassing the chain of command and cutting out those who might say no." — Author Seymour Hersh, in a story accusing President Barack Obama of rushing to take credit for the death of Osama Bin Laden.
The economy
The Fed kicks off the week with the monthly labor-market conditions index at 10:00 a.m. Eastern. There are no major reports coming of nonfarm-payrolls magnitude, but the highlight is probably April retail sales on Wednesday. There's also PPI inflation data and the consumer-sentiment number toward the end of the week.
Separately, Obama, in a Yahoo interview over the weekend, ripped into Senator Elizabeth Warren regarding comments she made about the his proposed Pacific trade pact. "She's absolutely wrong. Think about the logic of that, right?" he said. "The notion that I had this massive fight with Wall Street to make sure that we don't repeat what happened in 2007, 2008, and then I sign a provision that would unravel it? I'd have to be pretty stupid."
Earnings
Not much to be concerned with today, though Cisco CSCO, +0.27%  will take the spotlight later in the week, along with retailers Macy's M, +0.08%  and Nordstrom JWN, -0.06% The trend for earnings beats has turned lower, according to Bespoke Investment Group, which showed that only 60.3% of companies have topped targets. That's down from 66.6% at the end of last month.
Originally from – 
One pundit's stock-market top is another's crude-oil bottom …