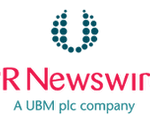 LONDON, August 5, 2014 /PRNewswire via COMTEX/ — LONDON, August 5, 2014 /PRNewswire/ –
Amarantus Biosciences /quotes/zigman/15870337/delayed/quotes/nls/ambs AMBS +11.40% recovered to close higher by 11% in heavy trading on Monday as shares traded two and a half times more than the daily average.  This comes on the heels of the stock falling almost 50% at the back end of last week's trading.  Traders will have the high of the day at just under $0.14 as a new short term target with sustained volume. For our latest commentary on Amarantus and other trading plays like this click here .
Virtus Oil and Gas /quotes/zigman/21277132/delayed/quotes/nls/voil VOIL -6.99% closed lower by 7% going into today's open on the OTC as shares fell off slightly following hitting a new 52 week high on July 31st.  Volume remained double the normal daily average for the stock as traders continue to trade this name heavily.
If you are looking to receive our latest weekly picks as well as the latest news and volume trades sent directly to your inbox we invite you to sign up directly at Super Stock Profits or by copy and pasting the following into your browser http://www.superstockprofits.com
Volume picked up in shares of Cannabis Sativa /quotes/zigman/24849596/delayed/quotes/nls/cbds CBDS -2.80% as the company held above the $10.00 mark after trading back to that point over the last few trading sessions within the OTC market.  This came as a welcome move for investors as the whole cannabis sector has made a move higher over the last week with Cannabis Sativa certainly benefiting from a rising tide.
Creative Edge Nutrition /quotes/zigman/14968115/delayed/quotes/nls/fitx FITX -8.35% continued to trade within the trading range it's been in since the June timeframe.  Trading at the top of that trading range traders will be keen for the stock to break through the $0.06 level once more on the upside.  Creative Edge closed lower by 8.35% on lower than normal volume.
DNA Brands /quotes/zigman/12564599/delayed/quotes/nls/dnax DNAX -20.00% endured a difficult days trading as shares closed down 20% after trading much higher earlier in the trading session.  DNA will be looking to bounce back today towards the high of the day it set at $0.0031 before closing at $0.0024 on the trading day.
Super Stock Profits releases our latest stock trades along with the top trading volume and percentage leader plays within the small cap markets – keeping you up to date with the latest picks and the latest news on the stocks in focus.
Disclosure: http://www.superstockprofits.com is not a registered investment advisor and nothing contained in any materials should be construed as a recommendation to buy or sell securities but for informational purposes only.  Investors should always conduct their own due diligence with any potential investment. Super Stock Profits is affiliated with AMG Global Advisors Ltd which is a FINRA registered company (168847). We have not been compensated by any of the companies listed in this news release.
Contact: Email: [email protected] Tel: +1-561-866-2256
SOURCE AMG Global Advisors Ltd
Copyright (C) 2014 PR Newswire. All rights reserved
/quotes/zigman/15870337/delayed/quotes/nls/ambs
US : U.S.: OTC
$ 0.13
+0.01 +11.40%
Volume: 24.83M
Aug. 4, 2014 8:10p
P/E Ratio
N/A
Dividend Yield
N/A
Market Cap
$93.23 million
Rev. per Employee
N/A
/quotes/zigman/21277132/delayed/quotes/nls/voil
US : U.S.: OTCBB
$ 1.33
-0.10 -6.99%
Volume: 695,620
Aug. 4, 2014 3:59p
P/E Ratio
N/A
Dividend Yield
N/A
Market Cap
$69.78 million
Rev. per Employee
N/A
/quotes/zigman/24849596/delayed/quotes/nls/cbds
US : U.S.: OTCBB
$ 10.40
-0.30 -2.80%
Volume: 49,204
Aug. 4, 2014 3:47p
P/E Ratio
N/A
Dividend Yield
N/A
Market Cap
$156.16 million
Rev. per Employee
$1,129
/quotes/zigman/14968115/delayed/quotes/nls/fitx
US : U.S.: OTC
$ 0.06
-0.0051 -8.35%
Volume: 12.75M
Aug. 4, 2014 8:10p
P/E Ratio
N/A
Dividend Yield
N/A
Market Cap
N/A
Rev. per Employee
N/A
/quotes/zigman/12564599/delayed/quotes/nls/dnax
US : U.S.: OTC
$ 0.0024
-0.0006 -20.00%
Volume: 44.21M
Aug. 4, 2014 8:10p
P/E Ratio
N/A
Dividend Yield
N/A
Market Cap
$764,182
Rev. per Employee
$33,918
This article is from: 
OTC Trading Stock News: Amarantus Biosciences Holdings, Inc …
See which stocks are being affected by Social Media