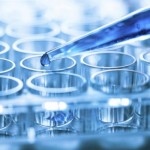 View gallery.Biotech stocks can provide enormous gains, but unfortunately, they can take them away just as quickly.All it takes is one FDA approval for a biotech company's stock to soar, but an FDA setback could also cause that same stock to tank. One biotech stock suffered that outcome Monday morning.Sarepta Therapeutics Inc (NASDAQ: SRPT) provided an update on its discussions with the U.S. Food and Drug Administration regarding its planned New Drug Application (NDA) submission for the approval of eteplirsen for the treatment of Duchenne muscular dystrophy.
In minutes received last week from the meeting that took place in September, the FDA stated that additional data are now required as part of Sarepta's NDA submission.
Related Link: The Strongest Biotech Stock In The Market
The FDA indicated that further discussion with Sarepta "will be necessary to determine what would constitute a complete NDA."
Take a look at the chart of Sarepta.
View gallery.The news of delay on Sarepta's NDA was not received well Monday morning. The stock was down 31 percent at time of publication.Investors can also see the "yin" and the "yang" of biotech stocks.In November, Sarepta was drilled pretty badly, but in April the stock got a nice pop on news.Navigating these names can be quite tricky, but investors and traders are encouraged to research any biotech stock before considering an investment.For starters, it never hurts to find out when an underlying biotech company's earnings report is to be released. In addition, there are several FDA calendars available in which to see when company specific events are slated for release.Lastly, investors should also review a biotech company's actual website for important news and happenings.See more from BenzingaHemispherx Joins The Ebola Game
The Strongest Biotech Stock In The Market
Celldex Therapeutics Breaks Resistance
Health Care Industry
Government Agencies
View article:  
Sarepta Gets Delayed And The Stock Gets Drilled