Social Media: Stock Manipulation Detection
How manipulation detection produces alpha and provides risk mitigation.
by: James Ross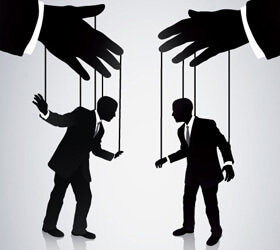 Without question, big data advancements have altered approaches to stock trading. Social Media has clearly become a game changer for how traders and investors obtain critical information to make better-informed decisions.

At the same time, the advent of Social Media has ushered in a new era of stock manipulation methods based off the infamous pump & dump. You see twenty years ago it was boiler rooms, ten years ago it was hired bloggers pushing stocks, and today it's as simple as a $50 piece of software which can mimic thousands of online users simultaneously.

The SEC, through the Office of Investor Education and Advocacy, has even issued an Updated Investor Alert titled, "Social Media and Investing -- Stock Rumors" - November 5th, 2015

Here is an excerpt:

"Social media and the Internet in general have become important tools for investors. Investors may use social media to research particular stocks, look up background information on a broker-dealer or investment adviser, find guidance on investing strategies, receive up-to-date news, and discuss the markets with others.

While social media can provide many benefits for investors, it also presents opportunities for fraudsters. Through social media, fraudsters can spread false or misleading information about a stock to large numbers of people with minimum effort and at a relatively low cost. They can also conceal their true identities by acting anonymously or even impersonating credible sources of market information.

One way fraudsters may exploit social media is to engage in a market manipulation, such as spreading false and misleading information about a company to affect the stock's share price. Wrongdoers may perpetuate stock rumors on social media, as well as on online bulletin boards and in Internet chat rooms."
To learn more about Social Media Stock Market Price Manipulation and how HedgeChatter can assist your firm in utilizing the latest social metrics for the markets, simply download the pdf.