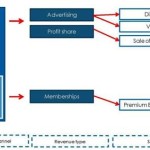 Editors' Note: This article covers a micro-cap stock. Please be aware of the risks associated with these stocks.
SunGame Corporation (OTCQB:SGMZ) is the most expensive penny stock I have ever seen. In fact, it is safe to say that this one stock completely disproves the "efficient market hypothesis," which is so loved by academics. Not only is this stock grossly overvalued, but the company will most likely go bankrupt within a year because it cannot pay its bills. I strongly believe that this is the best short sale opportunity of the year.
WHAT DOES THIS COMPANY DO?
SunGame is a development stage company that currently offers three services:
Flightdeck: A platform designed to be a web-based homepage that is able to pull social media, news and content feeds from all over the web into one easy to manage central location.

Vidirectory: A business directory service designed to help businesses attract customers by providing increased online visibility under the company's Vidirectory service offering.

Casual Game Development: The company is currently developing games for social networking websites.
SunGame will supposedly generate revenue by monetizing both individual users and businesses. In regards to individuals, revenue will be generated through banner and video advertising, as well as profit share deriving from the company's apps store. In regards to businesses, SunGame offers the possibility of inclusion in its database and platforms with both free and premium offerings.
SunGame's business model
(Click to enlarge)
WEAK BUSINESS MODEL
SunGame is offering nothing new. There are literally thousands of companies offering the same (and even superior) technology for free. Furthermore, in order to be successful in the social media industry, a company must possess some kind of competitive advantage. In this industry that competitive advantage is usually called the "network effect."
For those of you not familiar with this type of competitive advantage, I will attempt to explain it now. If the value of a good or service increases with the number of people using it, then the most valuable network-based products will be the ones that attract the most users, creating a virtuous cycle that squeezes out smaller networks and increases the size of dominant networks. A great example of this is Microsoft (MSFT). Lots of people use Word, Excel and PowerPoint because, well – lots of people use Word, Excel and PowerPoint. You must be able to operate these in order to survive in corporate America. Facebook (FB) is another great example. Ask yourselves, why do you use Facebook instead of the countless other social networking websites? The answer is because your family and friends use it. Why do your friends and family use Facebook? Well, because their family and friends use Facebook. This is the power of the network effect!
Now that we understand what the network effect is, ask yourselves, how many of you reading this use the services provided by SunGame? I can almost guarantee that everyone reading this probably never even heard of the company, let alone the services it offers. In other words, since nobody uses these services, the company does not (and most likely never will) benefit from the network effect. And a company without this competitive advantage will never be very profitable in this industry.
COULD GO BANKRUPT THIS YEAR
As of the most recent quarter (March 31, 2013), SunGame had less than $12 thousand dollars in cash on its balance sheet. Yes, this is not a typo – the company had less than $12 thousand dollars (most people reading this probably have more in their checking accounts). However, the majority of the company's assets are composed of "capitalized software" (an intangible asset). In fact, the company's tangible assets only come out to be about $42 thousand dollars. Out of this $42 thousand dollars in tangible assets, about $31 thousand is made up of office equipment and prepaid expenses. The company has no receivables or any other liquid assets for working capital needs, it can only use the little cash it has left.
Now let us analyze the liabilities section of the balance sheet. First, I think it is important to mention that all of the company's liabilities are current liabilities. As of the most recent quarter, SunGame had over $2.1 million in total current liabilities. Interestingly, $1.8 million of these liabilities are "related party advances." These related parties are actually SunGame shareholders who have given the company an interest free loan. However, this loan is "due on demand" (although, I do not see how an unprofitable company would be able to pay back $1.8 million with less than $12 thousand in cash). SunGame also has $270 thousand in accounts payable, of which about $255 thousand is owed to one of its shareholders. The final liability I want to mention is the $40 thousand in notes payable. What is particularly interesting about this liability is the ridiculous 60 percent interest rate the company has to pay. The payments are $4 thousand (to be made biweekly), and the loan must be paid back in six months.
To summarize, SunGame had less than $12 thousand in liquid assets (excluding prepaid expenses) and over $2.1 million in current liabilities. This means that the company has a working capital deficit of over $2.1 million. Historically, SunGame has borrowed money from its shareholders, however, considering that the company was forced to take out a short-term loan (with a 60 percent interest rate), this probably means that these shareholders are no longer willing to loan it money. Furthermore, the company's revenue and free cash flow continue to deteriorate. During the last twelve months the company only had about $12 thousand in revenue and negative free cash flow of $688 thousand. In other words, there is simply no way that the company can make up for this huge working capital deficit.
Even the accounting firm that audits SunGame's financial statements included a paragraph that describes substantial doubt about the company's ability to continue as a going concern. Furthermore, management says that they need a minimum of $1.5 million to fund operations over the next twelve months. They are relying on private investments and loans made by its current shareholders; however, currently there are no commitments for such funding. Considering that shareholders will not even get back the loans that they have already made, I do not see them investing any more money in this worthless company. At the rate which things have begun to deteriorate, I would be very surprised if the company is around one year from now.
MORE RED FLAGS
So far we know that SunGame has a weak business model and deteriorating financial health, however, there are a number of other issues that also must be addressed.
SunGame became public by doing something called a "reverse merger." The way this works is actually quite simple: A privately held company (in this case SunGame) acquires a publicly traded "shell company" (in this case Freevi Corporation). While there are different types of shell companies, most of them are what we would consider worthless penny stocks. Even though these publicly traded shells usually have no assets, liabilities, earnings, etc., they do have a stock market registration, which is what makes them so valuable. Investors need to be very careful before investing in reverse mergers. For example, a few years ago hundreds of Chinese companies went public this way; almost all of them were eventually accused of fraud and delisted.
Another risk that investors must consider is that one person, Neil Chandran, is the company's President, CEO and CFO. Obviously this is a huge problem. Splitting these roles up would be preferred, in my opinion, making it harder for the company to commit fraud. It is also important to mention that Mr. Chandran controls 93 percent of SunGame through his other company, Chandran Media Holdings, Inc. What I find interesting is that Chandran Media Holdings also happens to be one of the shareholders who have been loaning money to SunGame. In fact, SunGame currently owes Chandran Media Holdings about $1.7 million. However, considering that Mr. Chandran controls both companies, he is probably doing this for tax reasons. Why else would he loan money and not require any interest in return?
IS THIS COMPANY WORTH $2.1 BILLION?
As I already stated earlier, I believe that SunGame will go bankrupt very soon. However, let us pretend for a second that the company will continue to operate as a going concern for the foreseeable future. What is it worth as a business? Well, we know that over the last twelve months the company had revenue of approximately $12 thousand, this means that investors are willing to pay 172,484 times sales for this stock. Now that is what I call a bargain!
Perhaps the company's book value justifies the $2.1 billion market capitalization? Let us see. As of the most recent quarter, the company had a book value deficit of $1.9 million. Subtracting intangible assets of $106 thousand, we get a tangible book value deficit of about $2 million. Is this stock a screaming buy yet?
SHORT IT WHILE YOU STILL CAN
It is pretty obvious that SunGame is a worthless company. The stock has an absurd $2.1 billion valuation, but it is not even worth $2.10. Furthermore, since the company could go bankrupt very soon, I believe the only intelligent thing would be to short the stock. However, this is easier said than done, because the stock trades on the OTC market and the trading volume is very low (only about 600 shares per day on average). This low volume could make it difficult to cover an unprofitable short position. Although, for those who are willing to risk a small amount of money, shorting this stock is as sure a bet as one can get in the stock market!
Source:
SunGame: A Penny Stock Trading For $2.1 Billion
Disclosure: I have no positions in any stocks mentioned, but may initiate a short position in OTCQB:SGMZ over the next 72 hours. I wrote this article myself, and it expresses my own opinions. I am not receiving compensation for it (other than from Seeking Alpha). I have no business relationship with any company whose stock is mentioned in this article. (More…)
Read this article: 
SunGame: A Penny Stock Trading For $2.1 Billion – Seeking Alpha
See which stocks are being affected by Social Media