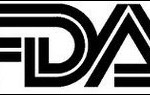 The Food and Drug Administration is soliciting bids for a contractor that will monitor social media and map out the peaks and troughs of drug and medical device risk-based chatter. The FDA is targeting blogs, forums, message boards, wikis, and podcasts as potential new opportunities to engage the public.
The focus of the project will be to help the FDA evaluate the use of social media as a tool for communicating the risks and benefits of the products it regulates. A secondary objective outlined in the solicitation is to analyze social media trends to measure baseline sentiment toward a certain drug or medical device, and then monitor the change that the FDA's risk related communications efforts are having on that sentiment.
Researchers have long been trying to draw the FDA's attention to the potential benefit of analyzing social media and internet search trends, but not simply as a tool for evaluating their risk communications efforts. Researchers hope that internet analysis could one day supplement the FDA's adverse events reporting system to help the government identify dangerous post-market drugs like Vioxx in a more timely manner.
Researchers at the University of Virginia are pioneering work in the field of post-market drug surveillance by creating an early warning system that uses computer analysis of websites, blogs, forums, and social media content. The team, led by Ahmed Abbasi, retrospectively analyzed content published between 2000 and 2012, and found that by looking for trends within the billions pieces of information posted to the web every month, dangerous adverse drug reactions can be identified years earlier than through the FDA's current reporting system.
In the research, Abbasi's team explains that the methods used to uncover the findings are not very different than the far more common social media analysis projects that companies run to measure public sentiment about a product. This more common objective is the exact intent of the FDA's published solicitation.
Interestingly, the FDA is looking for a business that will build them the tools to listen to social media chatter, rather than a company that will do the analysis for them. The solicitation states that the chosen vendor will deliver a tool that "shall enable FDA to create its own reports at any time using near real-time or historical social media data. The dashboard tool shall provide FDA with the ability to run its own queries and refine its key wording to target topics of interest."
While it is encouraging to see that the FDA is moving toward social media analysis to support its risk communications efforts, the end results of the project it is undertaking will also provide them with the basic tools it would need if it were going to begin analyzing web chatter for unknown post-market adverse drug and medical device reactions, a far more inspiring application of the technology it is shopping for.
---
Enjoy HIStalk Connect?
for update alerts, or follow us at
.
Read original article: 
The FDA Sets Its Sights on Social Media | HIStalk Connect