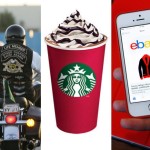 CIBC World Markets analysts are bullish on Canada in 2014, following a year in which Canadian stocks lagged many of their developed world counterparts.
With stock market correlations down, 2014 is likely to reward the savvy investors who know how to pick stocks. Check them out
"The valuation discount relative to the U.S. market, when combined with the leverage to the global growth story, should afford Canadian equities the opportunity to make up some lost ground in 2014," said Quentin Broad, head of equity research at CIBC World Markets, in a note highlighting the 20 Canadian companies the bank's analysts believe will outperform for the year.
Mr. Broad, citing research from CIBC's chief economist, notes Canadian equities are currently trading at a price-to-earnings premium of 8% compared to their historical average, and below the 17% premium for the S&P 500.
Related
Wall Street's brightest minds reveal their best investment ideas for the next decadeFive energy themes to watch for in 2014Will 2013's stock market laggards be 2014's winners?


That follows a year in which the TSX had an annual return of roughly 8%, far behind the S&P 500′s 28% return. Mr. Broad notes that 2013 was an even worse year for foreign investors in Canadian stocks, who had to contend with a steady drop in the loonie's value.
He also notes that Canadian currency depreciation could be a risk for investors again in 2014, but that a combination of global growth and a lot of catch-up room will tilt in favour of Canadian stocks.
CIBC's 20 top stock picks for 2014 include:
Agnico-Eagle Mines Ltd.
Air Canada
Avigilon Corp.
B2Gold Corp.
Chartwell Retirement Residences
First Quantum Minerals Ltd.
Franco-Nevada Corp.
International Forest Products Ltd.
Kelt Exploration Ltd.
Milestone Apartments REIT
Mitel Networks Corp.
Onex Corp.
Peyto Exploration & Development Corp.
Precision Drilling Corp.
Quebecor Inc.
Stillwater Mining Co.
Teck Resources Ltd.
Tim Hortons Inc.
Toronto-Dominion Bank
Tourmaline Oil Corp.
Visit site – 
These are CIBC's 20 top stock picks for 2014 | Financial Post