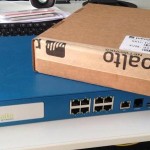 Trading the rally: 5 stocks to buy
The "Fast Money" traders give you 7 plays following the market's record-breaking rally.
Traders saw a lot of bright spots in the market's record-breaking rally on Thursday. CNBC "Fast Money" trader Guy Adami said Thursday that two stocks in particular are attractive plays.
Palo Alto and FireEye
Source: Palo Alto Networks
"Palo Alto Networks, all time high. Look at the move in FireEye. Proof point: there are pockets of stocks that continue to work here," Adami said.
Trader Steve Grasso also eyed both stocks. "It's going one way, it's going north. These are names you have to hold your nose and just buy them," he said.
Shares of Palo Alto are up about 50 percent year-to-date. FireEye stock is also up 70 percent from the beginning of the year.
Kansas City Southern and CSX
Trader Tim Seymour focused his attention on the transports Thursday, examining Kansas City Southern and CSX in particular. He said that Wednesday's dovish Fed statement "means the transports can continue to run."
"A lot of these guys were going through pricing issues, but commodity prices are now starting to bottom. The valuations here are very interesting," he said.
Read MoreBillionaire sees opportunities in asset bubbles
Microsoft
Trader Brian Kelly said on Thursday that he bought shares of Microsoft as a result of the market rally.
"It has a 3 percent dividend yield. It's a big cap tech, exposed to the world, and would do well under a weaker dollar; so, for me, that's the trade you do here," he said. "That's why people, I think. were piling into the Nasdaq."
Disclosures:
Tim Seymour
Tim Seymour is long AAPL, T, BAC, C, DIS, F, GE, GM, GOOGL, INTC, JCP, SUNE, Tim's firm is long BABA, BIDU, MCD, NKE, NOK, SBUX, YHOO.
Brian Kelly
Brian Kelly is long BABA, BBRY, BTC=, EEM, Euro, MSFT, NOC, SPY, TAN, TSL, Yen; he is short Dollar and Yuan. Today he bought MSFT, NOC, and SPY.
Guy Adami
Guy Adami is long CELG, EXAS, INTC, Guy Adami's wife, Linda Snow, works at Merck.
Steve Grasso
Steve Grasso is long AAPL, BAC, DD, DECK, EVGN, MJNA, PFE, T, TWTR, GDX firm is TWTR, AXP, AMD, AMZN, IBM, MCD his kids own EFG, EFA, EWJ, IJR, SPY.

Original link – 
Trading the rally: 5 stocks to buy – CNBC.com