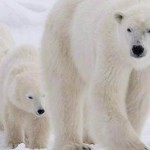 US Stocks, 9 Of 10 Sectors Posted Losses On Light Trade
Posted by: : Paul EbelingPosted on: July 30, 2014US Stocks, 9 Of 10 Sectors Posted Losses On Light Trade
IBB, RSX, XTR, AMD, BRCM, UPS, HMC, TSM, WIN, T, VZ
DJIA +2.0% YTD, S&P 500 +6.6% YTD, NAS 100 +6.4% YTD, Russell 2000 -1.8% YTD
DJIA-70.48 at 16912.11, NAS 100  -2.21 at 4442.70, S&P 500 -8.96 at 1969.95
Volume:  trade was on the light side with 615-M/shares changing hands on  the NYSE.
Tuesday the US stock market finished lowere on upbeat earnings; the S&P 500 (-0.5%) and NAS 100 (-0.1%) finished on their lows, the Russell 2000 (+0.3%) saw some strength. 
US equities faded after it was reported that EU officials have prepared the new set of sanctions against Russia. The imposition of new sanctions may pique concerns about a boomerang effect on the global economy, and Europe, it is worth noting that the Russian Ruble and Market Vectors Russia ETF (NYSEArca:RSX) 23.85, -0.50 strengthened in reaction to the news. 
9 of 10 sectors posted losses on the day
The industrials (-1.2%) at the bottom of the board. The sector was pressured by transport stocks after UPS (NYSE:UPS) 98.86, -3.80 reported disappointing results and guided lower.
The Dow Jones Transportation Average logged its 4th straight loss, falling 1.4% with 17 of its 20 components finishing in the Red. 
Financials (-0.6%) and materials (-0.7%) lagged, consumer discretionary (-0.3%) and technology (-0.2%) showed relative strength. 
Honda Motor (NYSE:HMC) 36.02, +0.84 advanced 2.4% after reporting a earnings beat.
The SPDR S&P Retail ETF (NYSEArca:XRT) 84.24, 0.00 finished flat. 
The technology sector kept the broad market from falling deeper into the Red.
High-beta chipmakers contributed to the outperformance with the likes of AMD (NYSE:AMD) 3.79, +0.06, Broadcom (NASDAQ:BRCM) 37.99, +0.27, and Taiwan Semiconductor (NYSE:TSM)20.55, +0.18 adding between 0.7% and 1.6%. 
Biotech rallied with the iShares Nasdaq Biotechnology ETF (NYSEArca:IBB) 254.78, +2.87 ending higher by 1.1%. The healthcare sector finished flat. 
On the Northside, Telecom services finished in the Green (+2.2%) rallied after Windstream (NASDAQ:WIN) 11.83, +1.30 was cleared by the Internal Revenue Service to spin off its assets into a publically-traded REIT.
AT&T (NYSE:T) 36.59, +0.94, andVerizon (NYSE:VZ) 51.97, +0.39 gained 2.6% and 0.8%, respectively on speculation they may explore conversions into REITs. 
US  Treasuries ended the session with modest gains that pressured the 10-yr yield lower by 2 bpts to 2.46%.  
Economic data 
The Case-Shiller 20-city Home Price Index for May rose 9.3%, while a 10.0% increase had been expected by the consensus
Consumer Confidence at its highest level since October 2007
The Present Situation Index increased to 88.3 from 86.3 and the Expectations Index rose to 92.7 from 86.4
Wednesday, the weekly MBA Mortgage Index will be released at 7:00a EDT, the ADP Employment Change for July (consensus 215-K) will be reported at 8:15a EDT. The advance reading of Q-2 GDP will be released at 8:30a EDT (consensus 3.2%), the FOMC will report its latest policy statement at 02:00p EDT. 
Stay tuned…
HeffX-LTN
Paul Ebeling
The following two tabs change content below.Bio
Latest Posts

Paul Ebeling is best known for his work as writer and publisher of "The Red Roadmaster's Technical Report" on the US Major Market Indices™, a highly-regarded, weekly financial market letter, where he enjoys an international audience among opinion makers, business leaders, and respected organizations. Something of a pioneer in online stock market and commodities discussion and analysis, Ebeling has been online since 1994. He has studied and worked in the global financial and stock markets since 1984.
US Stocks, 9 Of 10 Sectors Posted Losses On Light Trade – July 30, 2014
Macao's Economy "doing very well," Diversification Key – July 30, 2014
BP (NYSE:BP) Warns Russia Sanctions Could Crimp Profits – July 30, 2014
Middle East Investment In Europe Up 25% In 1-H of 2014 – July 30, 2014
Gold And Crude Oil Down, Silver And Nat Gas Up – July 30, 2014

Original source:
US Stocks, 9 Of 10 Sectors Posted Losses On Light Trade | Live …
See which stocks are being affected by Social Media