Social Media is incredibly accurate!
Financial Professionals are now tapping into this unlimited wealth of information to stay well ahead of the markets.
HedgeChatter analyzes Social Media to find REAL-TIME Insights into stock opportunities and market direction.

---
Entrepreneur 2014: 100 Brilliant Companies, HedgeChatter

HedgeChatter provides Social Media Financial Sentiment Analysis with Big Data
---
164,000+ People are talking about stocks every day.
What's about to happen? We'll show you.
Our Platform Processes 1,895,432 Real-Time Social Media Financial Chat Messages Every Day
---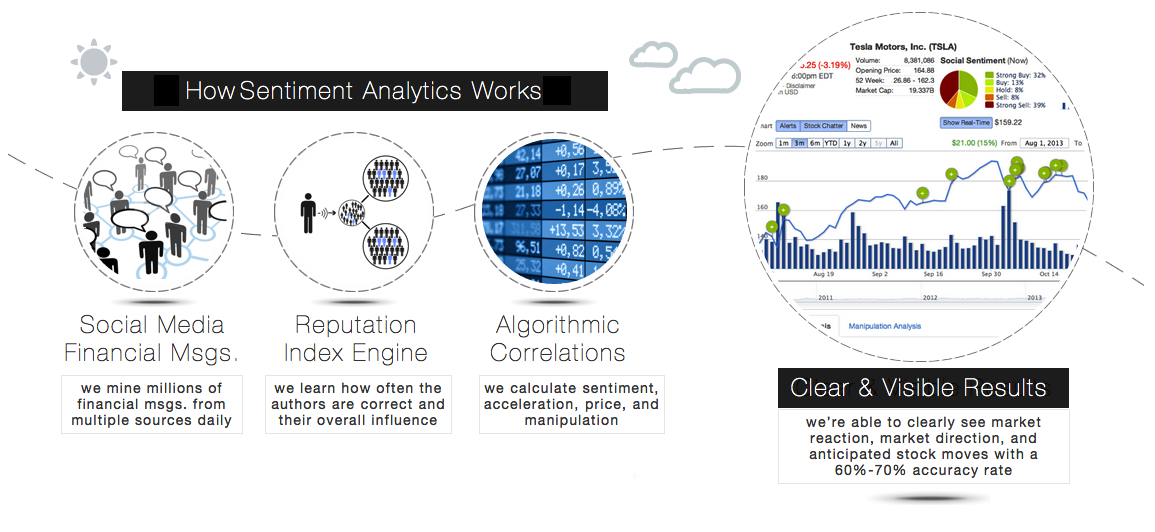 ---
HedgeChatter filters Noise & Manipulation

Clearly see how Stocks are being affected by Manipulation

---
HedgeChatter Dashboard - Alerts
HedgeChatter alerts show Social Media Financial Buy Signals and the returns.
Customers can also view expected returns based on our algorithms.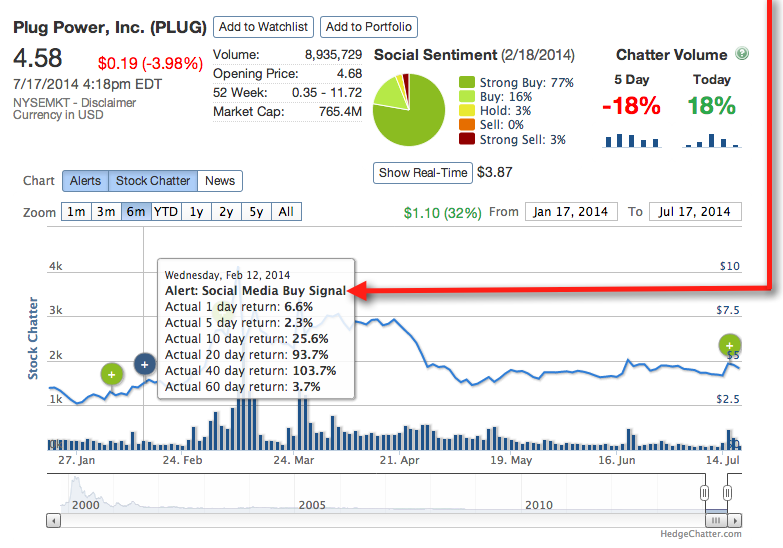 ---
GNIP|Twitter Whitepaper - Social Media in Financial Markets
How Social Data Is Being Used In The Finance Industry. HedgeChatter was featured along with academic research and use cases for potential alpha generation using social media analytics in today's financial services industry.

---
Infosys Labs Briefing | Social Media in Online Trading Platforms
Analyzing conversations of trading participants reveals the sentiment of traders, can be used to identify trading signals, and help predict the movement of prices.

---
HedgeChatter, the Global Leader in Social Media Stock Sentiment...
4,900 customers in 9 countries use HedgeChatter. You may have seen us on: