Welcome to HedgeChatter
The Trusted Provider of Social Media Signals for the Stock Market
Data is the new basis of financial advantage
We provide our global clients social media sentiment signal coverage & alerts on 7,600 US equities.
Our data sets provide real-time significant and actionable market intelligence for investors and trading firms.
---
Social, the third Indicator, accelerates financial insight.
HedgeChatter analyzes REAL-TIME Social Media Feeds to find stock trading opportunities before the news and before they break. Financial Professionals are now tapping into this wealth of information to stay ahead of the markets.

---
Better Trading Decisions - Before the News
Stay ahead of the curve using leading indicators extracted from Social Media Financial Chatter.
Clearly see whats about to happen as it's picked up across Social Channels.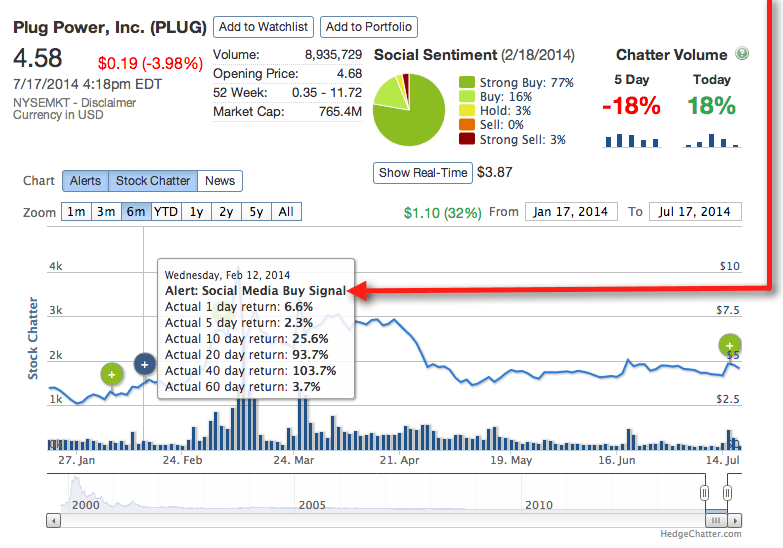 ---
Big Data is Mined for Actionable Financial Intelligence

HedgeChatter Processes 2,254,832 Real-Time Social Media Financial Chat Messages Every Day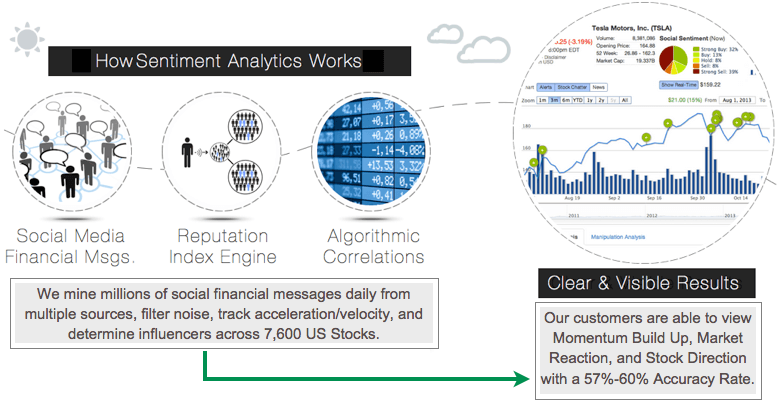 ---
HedgeChatter filters Noise & Manipulation

Clearly see which Stocks are being affected by Manipulation and by how much.

---
Named by Entrepreneur as 1 of 100 Brilliant Companies

HedgeChatter gives Traders & Investors a significant and distinct advantage in the world of investing.

---
HedgeChatter, the Global Leader in Social Media Stock Sentiment...
4,900 customers in 9 countries use HedgeChatter. You may have seen us on: