Social Media is incredibly accurate!
Financial Professionals are now tapping into this unlimited wealth of information to stay well ahead of the markets.
HedgeChatter analyzes REAL-TIME Social Media Feeds to find stock trading opportunities before they break.

---
Entrepreneur 2014: 100 Brilliant Companies, HedgeChatter

Providing Investors the latest Stock Trading Insights using Social Media Big Data Analytics

---
164,000+ People are talking about stocks every day.
What's about to happen? We'll show you.
Our Platform Processes 1,895,432 Real-Time Social Media Financial Chat Messages Every Day
---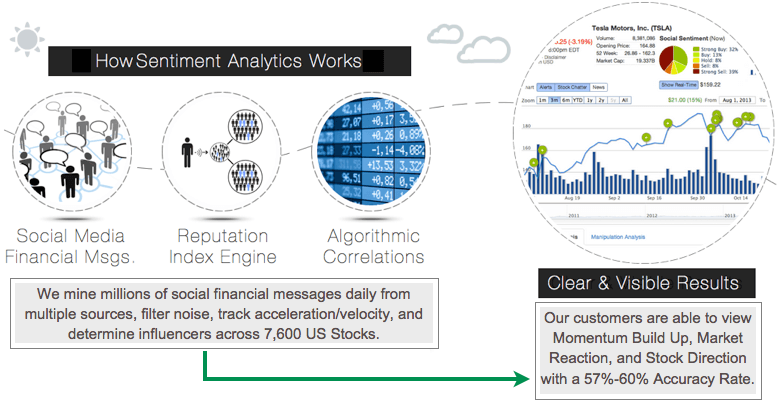 ---
Better Stock Trading Decisions - Before the News
Stay Ahead of Stock Moves with Leading Indicators extracted from Social Media Financial Chatter.
Stock Traders clearly see whats about to happen to their stock portfolios with Social Media Signals.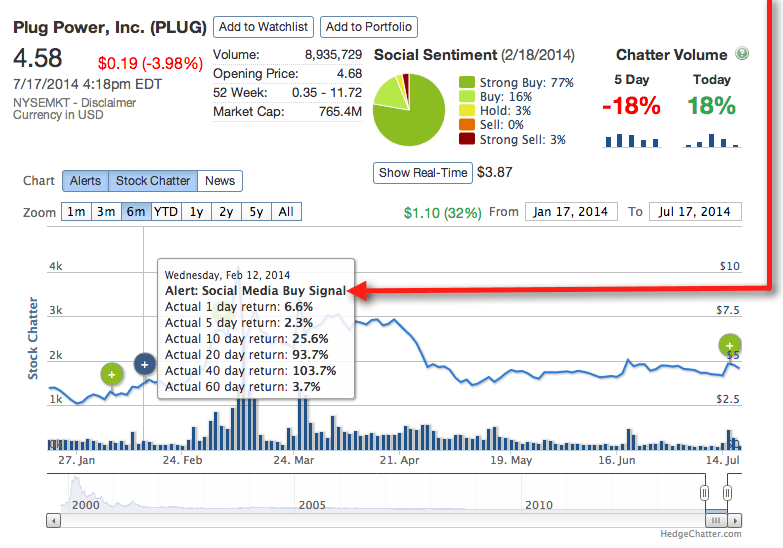 ---
HedgeChatter filters Noise & Manipulation

Clearly see if your Stocks are being affected by Manipulation

---
HedgeChatter, the Global Leader in Social Media Stock Sentiment...
4,900 customers in 9 countries use HedgeChatter. You may have seen us on: