Social Media is incredibly accurate!
Financial Professionals are now tapping into this unlimited wealth of information to stay well ahead of the markets.
HedgeChatter analyzes Social Media to find REAL-TIME Insights into stock opportunities and market direction.

---
---
164,000+ People are talking about stocks every day.
What's about to happen? We'll show you.
Our Platform Processes 1,895,432 Real-Time Social Media Financial Chat Messages Every Day
---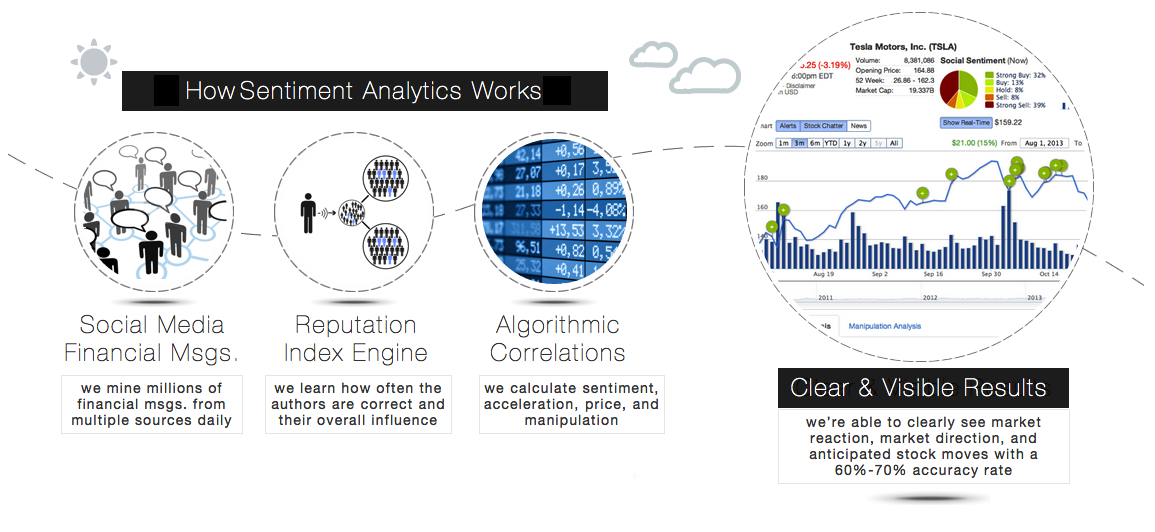 ---
HedgeChatter filters Noise & Manipulation

Clearly see how Stocks are being affected by Manipulation

---
HedgeChatter Dashboard - Alerts
HedgeChatter alerts show Social Media Financial Buy Signals and the returns.
Customers can also view expected returns based on our algorithms.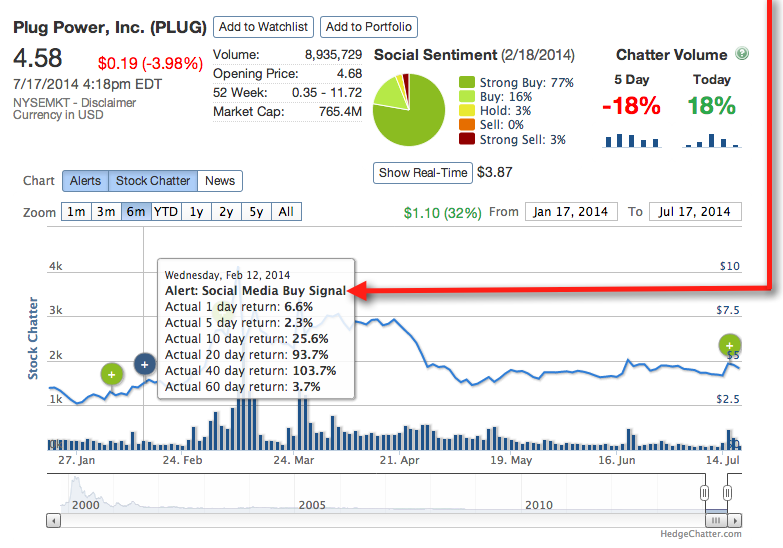 ---
HedgeChatter is the Global Leader in Stock Sentiment...
1,100 customers in 9 countries use HedgeChatter. You may have seen us on: