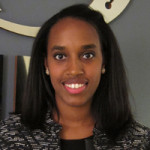 Tuesday, the White House Office of Science and Technology Policy (OSTP) in collaboration with the Networking and Information Technology R&D (NITRD) program hosted Data to Knowledge to Action: Building New Partnerships. The event was a progress report of sorts on the Obama Administration's "Big Data Research and Development Initiative" announced in 2012.
OSTP Director John Holdren opened the event stressing the "Super Big Dealness" of big data, and he listed an impressive number of high-impact collaborations between academia, the public, and the private sector that are already bearing fruit. Providing more detail of the Administration's activity around big data, the White House released a factsheet highlighting numerous partnerships that are utilizing big data in new and exciting ways.
While Holdren's speech emphasized all of the ways federal agencies are engaging with big data he pointed out that this was just one small part of the bigger picture:
"Although I have highlighted impressive commitments by federal agencies, the big data revolution is much bigger than any government program of set of government programs. Making the most of the opportunities offered by big data will require the involvement of industry, academia, foundations, and nonprofits."
Governments at all levels possess treasure troves of valuable data that have gone largely untapped for many years. Therefore, the Obama Administration's embrace of data-driven innovation is a very positive development.  As we highlighted in our 2012 white paper "Data-Driven Innovation, A Guide for Policymakers: Understanding and Enabling the Economic and Social Value of Data,"  it is critical for governments to embrace open data policies, to use public-private partnerships to provide access to critical public data, and to adopt enterprise architectures that enable sharing.
As a next step, we are hopeful that the Administration will continue to support policies that increase the use of data analytics—pulling data from myriad sources—to make strategic decisions, to encourage research and development around data science, and encourage training for data scientists and professionals.  As governments are under more pressure than ever to reduce their cost of operations while improving productivity and providing better citizen services, technologies that leverage data analytics to provide innovative functions and services hold the key for governments to provide improved services and to better understand how well they are fulfilling their missions.
---
Sabrina Eyob is communications and public policy intern at SIIA. She is a recent graduate of Michigan State University, where she studied Comparative Cultures and Politics, and International Relations.
Taken from: