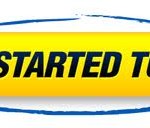 Stock Trading After Hours Education TSLA How to Trade Puts & Calls
Date: 5/7/2014
Stock Trading After Hours Education TSLA How to Trade Puts & Calls (VIDEO). We'll cover the huge trading opportunities presented by Telsa Motors (TSLA) in both after hours and trading options on the opening bell.
Shares of Tesla Motors, Inc. (TSLA) closed the regular trading session at $201.35 down $5.93 2.86% and got crushed in after hours settling the last trade at $186.39 Down $14.96 (7.43%). We'll cover advanced equity and options trading strategies for 2014 on Telsa (TSLA).
GET STARTED Trading & Making Money With StockMarketFunding's Exclusive Free Trial!!
People viewing TSLA also viewed:
After Hours Trading & Earnings
Apple Computer
Day Trading Education
Day Trading Options
Stock Market Commentary Video
Options Trading Videos
High Frequency Trading Videos
How to Trade Options
Technical Analysis Video
Stock Market Day Trading Videos
High Profit Option Trades
Read the article: 
Stock Trading After Hours Education TSLA How to Trade Puts & Calls
See which stocks are being affected by Social Media