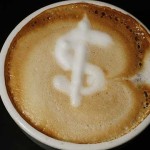 Technical Analysis For US Coffee
Posted by: : Paul EbelingPosted on: June 27, 2014Technical Analysis For US Coffee
US Coffee CFD closed lower Thursday.
The mid-range close set the stage for a steady opening Friday.
Stochastics and the RSI are Neutral to Bullish signalling that sideways to higher prices possible in the near term.
If Coffee extends Wednesday's rally, the reaction high crossing is the next Northside target. If the Sept contract renews this Spring's decline, the 62% Fibo retracement level of this Winter's rally crossing is the next Southside target.
Stay tuned…
HeffX-LTN
Paul Ebeling
The following two tabs change content below.BioLatest Posts
Paul Ebeling is best known for his work as writer and publisher of "The Red Roadmaster's Technical Report" on the US Major Market Indices™, a highly-regarded, weekly financial market letter, where he enjoys an international audience among opinion makers, business leaders, and respected organizations.
Something of a pioneer in online stock market and commodities discussion and analysis, Ebeling has been online since 1994. He has studied and worked in the global financial and stock markets since 1984.

US Stocks Finished The Week Mixed – June 28, 2014
Congress And The Supreme Court Reining In Obama – June 28, 2014
Precious Metals Up On The Week, Energy Down – June 28, 2014
US Dollar Down, US Treasuries Up – June 28, 2014
Morning Brief: Forex – June 27, 2014
Leave a ReplyYou must be logged in to post a comment.
Continued – 
Technical Analysis For US Coffee | Live Trading News
See which stocks are being affected by Social Media