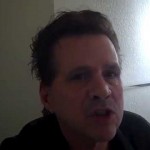 NEW! Download all of 2013 Performance: Click to Download!
OR Download all of 2014 Performance to Date: Click to Download!
Dow opens negative but our open trade goes from nearly negative 4k to about negative 2 k and then both my main computer and my backup crash simultaneously!  And so I am showing yesterday's close.
Market Open (click to enlarge)
The Dow closes -12   This is what we closed out: LCI  -1312, NG -742, EMES -1090, GWPH +1115, GST +0, SCTY +15, FNHC +90, AMBA +1000, WLB -2467
Total = -$3,391
This is what we are holding: (click to enlarge)
The following two tabs change content below.Bio
Latest Posts

I am a trading system pro and have been trading markets and have been involved with trading system development and the programming of trading system software for 25 years. "Today Stock Market" is my opportunity to share with you some of my trading experience while discussing stock market news and giving my daily stock market update.
Friday December 5, 2014, Today Stock Market – December 6, 2014
Thursday December 4, 2014, Today Stock Market – December 5, 2014
Wednesday December 3, 2014, Today Stock Market – December 3, 2014
Read original article – 
Thursday December 4, 2014, Today Stock Market …