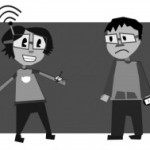 SiliconANGLE is back in full swing after the holidays, and as the year winded down we featured a number of 2014 predictions for Big Data, mobile, cloud and wearable tech markets.
The dawn of Big Data is only starting to show its light, and as the Internet of Things, wearable tech and software-defined trends emerge for 2014, we slowly begin to recognize the true potential of this data-driven era. Flush with predictions for the coming 12 months, we're wrapping up our series of technology expectations featuring contributions from industry leaders like Think Big Analytics and OpenStack. Read the entire 2014 Technology Predictions series by our own Suzanne Kattau.
Lets run through the rest of our top stories for the week.
Top 6 trends in wearable tech for 2013
.
It's been an amazing year for wearable tech, rising to the top of connected trends in the tech space. Awaiting the next big thing after smartphones and tablets, wearable tech such as smartwatches and fitness trackers are vying for consumer affection. As we approach 2014, let's take a look back at the top developments in wearable tech from this year.
DerpTrolling continues DDOS trolling gaming sites 
.
A new DDOS troll moved onto the gaming scene by lighting up a Twitter account (@DerpTrolling) and began to wash away Internet gaming services. The anti-fireworks and criminal behavior culminated in the harassment of a Twitch streamer named PhantomL0rd who had his address posted onto the Internet to the tune of pizza deliveries and even a raid by the police off a fake tip.
Bitcoin Weekly : Stross and Krugman hate Bitcoin
.
The week saw the Reserve Bank of India put out an advisory warning about Bitcoin, raided two exchanges and then near the end of the year the RBI came out and said it doesn't intend to regulate BTC. We then saw the Bitcoin week end with the novelist Charles Stross as well as economic opinion-writer Paul Krugman come out swinging as naysayers of Bitcoin and all it represents.
Microsoft versus VMware : dead-heat death match
.
Microsoft has attained near-parity with VMware in hypervisor functionality and is ahead in basic cloud offerings, writes Consultant and Wikibon Analyst Scott Lowe in "An Analysis of the Microsoft vs VMware Landscape". While VMware continues to dominate the market, Microsoft is eating into that lead as well and clearly has ambitions to replace VMware as the leading hypervisor provider.
Attunity's Lawrence Schwartz on the intersection of Big Data and the Internet of Things
.
In a recent interview with SiliconANGLE Senior Managing Editor Kristen Nicole Martin, Lawrence Schwartz, vice president of marketing at Attunity, detailed how his firm helps enterprise customers overcome these challenges and make the most out of their analytics investments. Watch the full interview below:
.
For regular recaps on the week's top stories in tech, sign up for our newsletter here.
About Ryan Cox
Ryan is an Special Stories Editor here at
.
Link – 
2014 Predictions Recap : Beyond Big Data | SiliconANGLE