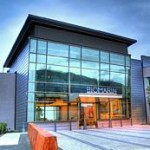 When it comes to figuring out the best stocks to buy in any given month or year, crystal balls can be hazy, but our top Motley Fool contributors have scoured SEC filings, read industry trade journals, and crunched numbers to uncover three biotech stocks that they think could be among the top stocks to buy in February.
Source: BioMarin.
: The road is never easy for a mid-cap biotech that has yet to turn a profit, but things just got a little smoother for BioMarin Pharmaceuticals  . The rare-disease specialist's fourth drug approved in the U.S., Vimizim, had such a successful launch that CEO Jean-Jacques Bienaime said it could become an $800 million  product. He also announced encouraging interim data  for BioMarin's drug combating infantile Batten disease.
Orphan drugs, with their high barriers to entry and six-figure price tags, have often morphed into huge winners for big biotechs. So it's no surprise that BioMarin is often touted as a possible takeover target . In addition, the company has an outsized pipeline, with four data read-out catalysts probably coming in 2015. Those include key trial data on BMN-111 (dwarfism), due this spring. BioMarin is also in the thick of a race  to win regulatory approval for a Duchenne muscular dystrophy drug it acquired with its Prosensa Holdings  buyout.
BioMarin's rare-disease focus makes it a stock perfectly designed for those who don't mind taking the road less traveled. But it never hurts to remember that sometimes the road less traveled is less traveled for a reason. (Thank you, Jerry Seinfeld, for that bit of wisdom.) BioMarin has very high R&D ($360 million-plus) for the yearly revenues its generates (around $550 million). But sometimes you get what you pay for in R&D, and thus far, this company has turned out a string of winners.
: Flamel Technologies   looks, to me, like a good pickup in February, because the stock started the year off by absolutely cratering (down over 40% at one point), but not for sound reasons.
Specifically, Flamel's shares took a beating after the Food and Drug Administration approved a New Drug Application for Fresenius Kabi 's neostigmine methylsulfate injection on Jan. 14. For those new to this story, Flamel was expected to enjoy a monopoly in the neostigmine market this year with its branded version of the drug called Bloxiverz.
Now that the smoke has cleared somewhat, I think this emotionally charged sell-off has created a compelling buying opportunity. My optimism stems from the fact that Flamel's management responded by increasing Bloxiverz's price a whopping 175% to $98.75 per vial. And as Fresenius isn't expected to launch its drug for another quarter or two, this dramatic price increase should help to more than compensate for any loss in revenue later in the year.
Based on all the available information, Flamel's shares thus appear to be trading at a forward price-to-earnings ratio of something along the lines of 7, depending on how long it takes a competitor to reach the market. In a sector where the average P/E ratio tops 22, this stock looks cheap by comparison, making it worth checking out.
: The FDA could give Celgene Corporation a big boost later this month. That's because the U.S. drug regulator is set to announce whether it will approve expanding the use of Celgene's top-selling multiple myeloma drug Revlimid as a first-line multiple myeloma therapy.
Currently, Revlimid is the market share-leading second-line treatment in patients who have seen their disease return after being treated with at least one other treatment. Since multiple myeloma patients often relapse, Revlimid sales totaled nearly $5 billion last year, up 16% from 2013.
That already makes Revlimid one of the best-selling cancer-fighting drugs on the market, but Revlimid's sales could head even higher if the FDA approves its use as a first-line treatment. Celgene estimates that Revlimid's sales could climb to between $5.6 billion and $5.7 billion in 2015. Even better, Celgene thinks the first-line approval and the potential for a future approval for maintenance therapy could push Revlimid's sales to as much as $7 billion in 2017. That forecast suggests that investors should be watching the FDA closely on Feb. 22 — the date that its decision on Revlimid is expected.
This coming blockbuster will make every biotech jealous
The best biotech investors consistently reap gigantic profits by recognizing true potential earlier and more accurately than anyone else. Let me cut right to the chase. There is a product in development that could revolutionize not just how we treat a common chronic illness, but potentially the entire health industry. Analysts are already licking their chops at the sales potential. If you hope to outsmart Wall Street and realize multi-bagger returns you will need to get in early — check out The Motley Fool's new free report on the dream-team responsible for this game-changing blockbuster. CLICK HERE NOW .
The article 3 Biotech Stocks to Buy in February originally appeared on Fool.com.
Cheryl Swanson  owns shares of Celgene. George Budwell  owns shares of Flamel Technologies S.A. (ADR). Todd Campbell  is long Celgene and BioMarin. The Motley Fool recommends BioMarin Pharmaceuticals and Celgene. Try any of our Foolish newsletter services free for 30 days . We Fools don't all hold the same opinions, but we all believe that considering a diverse range of insights  makes us better investors. The Motley Fool has a disclosure policy .
Copyright © 1995 – 2015 The Motley Fool, LLC. All rights reserved. The Motley Fool has a disclosure policy .
The views and opinions expressed herein are the views and opinions of the author and do not necessarily reflect those of The NASDAQ OMX Group, Inc.
Link: 
3 Biotech Stocks to Buy in February