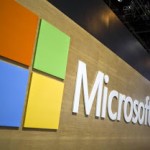 MAY 23rd
US STOCKS-Wall St ends lower after Yellen comments fail to inspire – Yellen comments leave rate expectations unchanged on Wall Street – Core inflation highest since January 2013 – Boeing falls after Bombardier jet report – Microsoft down after report of Salesforce deal talks
U.S. stocks were generally lower Friday after hawkish remarks from Federal Reserve Chair Janet Yellen, who said the central bank will likely raise interest rates this year, as long as economic activity picks up.
In a speech to the Chamber of Commerce in Providence, R.I., Yellen said transitory factors were mostly to blame for first quarter weakness.
U.S. stocks ended slightly lower Friday, capping off a week of low trading volumes and no market-moving catalysts.
The week was slow, with the fewest shares changing hands on Friday since December 30. On Friday 4.89 billion shares changed hands. The average so far this year is 6.58 billion. The stock market will be closed Monday for Memorial Day.
"Volumes have been anemic," said Neil Massa, senior equity trader at John Hancock Asset Management. "But the trend seems to be higher. Even on days with pullbacks it seems to be healthy consolidation."
Stocks spent most of Friday in the red, though they pared some losses after Federal Reserve Chairwoman Janet Yellen reiterated the central bank's intention to raise short-term interest rates this year.
The Dow Jones Industrial Average fell 53.72 points, or 0.3%, to 18232.02. The S&P 500 declined 4.76, or 0.2%, to 2126.06 and the Nasdaq Composite shed 1.43 points, or 0.03%, to 5089.36.
For the week, the Dow slipped 0.2%, while the S&P 500 added 0.2% and the Nasdaq Composite gained 0.8%. Both the Dow and the S&P 500 hit fresh record highs earlier in the week.As first-quarter earnings season draws to a close, investor focus is largely back on the timing of any interest-rate increase by the Federal Reserve, traders said.Many investors expect the Fed to increase rates in September, but there is little consensus as to whether slightly higher borrowing costs will derail a bull run that is in its seventh year. In her remarks Friday, Ms. Yellen also emphasized the economic headwinds such as slow wage growth, low inflation and disappointing growth, discouraging the view that the Fed would embark on a full-fledged tightening cycle.Ms. Yellen's remarks Friday didn't provide new clarity for investors."She didn't say much that's new," said Paul Christopher, head of International Strategy, Wells Fargo Investment Institute. The tone, he said, suggested she continues to believe rate hikes this year are appropriate and that the decision will be data dependent, not new revelations."The speech leaves the markets still churning, looking for an event or a time or magnitude for the Fed to move," he said.Investors have enjoyed an extended period of low volatility and steady gains, but with the Fed on track to raise rates this year and major indexes near records, the market could get a bit choppier in coming weeks."I think what Janet Yellen and all of the Fed officials have been doing is very carefully choreographing their move. I think this is probably the most telegraphed Fed liftoff in some time," said Bruce Zaro, chief technical strategist at Bolton Global Asset Management."They're concerned about the markets' reaction."Earlier Friday the Labor Department released a stronger-than-expected reading on inflation in April.The consumer-price index rose 0.1% in April from a month earlier, the Labor Department said Friday. Excluding the food and energy categories, so-called core prices gained 0.3%, the largest increase since January 2013. Economists surveyed by The Wall Street Journal had expected overall prices to increase 0.1% and core prices to rise 0.2%.Federal Reserve officials are watching for signs that inflation is picking up as they debate when to raise short-term rates for the first time since June 2006.Paul Ashworth, Chief U.S. Economist at Capital Economic said, "Overall, with the employment cost index suggesting that wage growth is accelerating and the CPI indicating that underlying price inflation is rising, the Fed can't wait forever before beginning to raise interest rates from near-zero.""September is still the most likely lift-off date, but July is not out of the question, particularly not if we get another couple of robust rises in core consumer prices in May and June," he added.Shares of Microsoft lost 1.10 percent after CNBC reported the company held significant talks to buy cloud software heavyweight Salesforce.com
but failed to agree on a price. Salesforce rose 2.88 percent.
Boeing shares fell 1.72 percent to $144.81 after the Wall Street Journal reported that Bombardier was considering a third model of its CSeries jetliner.
Most of the major sectors are showing only modest moves, contributing to the lack of direction being shown by the broader markets.
Gold stocks continued to struggle, adding to big weekly losses. The PHLX Gold/Silver Index was down 5.4 percent for the week. Drug makers were a bright spot today, as reflected in a modest advance for the NYSE Arca Biotech Index.
Stocks in the news included Deere, which reported a 30% drop in fiscal second-quarter profit. Still, shares rose 4.5 percent.
Hewlett-Packard added 2.8 percent after earnings beat expectations last night.
The dollar rose to a 3-1/2-week high against the euro and U.S. bond yields rose after the stronger-than-expected rise in core consumer prices.
In commodity markets, gold futures shed 0.01% to $1204.30 an ounce. Crude-oil futures lost 1.6% to $59.72 a barrel. The yield on the 10-year Treasury note was at 2.211%, compared with 2.186% on Thursday. Yields fall as prices rise.
Canada Markets
Canada's main stock index barely retreated on Friday, with cooling energy and financial stocks weighing, after the index posted gains in four of the previous five sessions.
Investors took a cautious approach ahead of a U.S. trading holiday on Monday, though U.S. dollar strength hurt some energy stocks as crude prices slipped. Energy stocks were five of the 10 biggest negative weights on the Toronto Stock Exchange's S&P/TSX composite index.
Banks were also among the biggest losers ahead of their quarterly earnings due through the next week.
U.S. Federal Reserve Chair Janet Yellen provided further evidence that the central bank is poised to raise rates this year as the U.S. economy bounces back from an early-year slump.
The TSX index ended off 2.85 points, or 0.02 percent, at 15,200.76. It gained 0.6 percent in a four-session week.
"It seem like markets are pricing in a reasonable chance of a rate increase in the U.S. at some point this year and that's helping boost the U.S. dollar and conversely putting pressure on commodity prices," said Youssef Zohny, portfolio manager at StennerZohny Investment Partners+ of Richardson GMP.
U.S. and Brent crude prices were both down around 1.5 percent.
Pipeline operator Enbridge Inc was the most influential loser, falling 1.1 percent to C$62.00. Bank of Nova Scotia followed with a 0.6 percent loss to C$64.61.
Despite the roughly flat performance overall, declining issues outnumbered advancing ones by 144 to 95.
"This is a market that's rallied quite strongly over the past little while. Essentially the market's just a little tired right now," said John Stephenson, president and CEO of Stephenson & Company Capital Management.
"I honestly don't see any problem going higher, but right now it's a long weekend in the U.S. coming up, and I think people are a little fatigued truthfully … You also have commodity prices weaker, which is a big driver."
Many global markets will be closed on Monday, with Memorial Day holiday in the United States and a public holiday in much of Europe.
Countering some of the losses was a 0.8 percent gain among tech companies and a 0.5 percent gain in healthcare.
Valeant Pharmaceutical International Inc shares rose 2.3 percent to C$291.64.
European Markets
The majority of the European markets ended Friday's session in negative territory. Investor concerns over Greece continued to impact the markets. However, it is believed that a reform deal should be reached in the coming 10 days to release the next tranche of bailout fund.
At the end of talks in Riga, Latvia on Thursday, German Chancellor Angela Merkel said much more work needs to be done to provide bailout funds for Greece.
Investors were also cautious ahead of a speech from Federal Reserve Chair Janet Yellen later today. Yellen is expected to speak on the economic outlook.
European Central Bank President Mario Draghi reiterated on Friday that euro area economic conditions have improved, indicating a cyclical recovery, and urged the region's governments to make progress on structural reform that is essential to sustain the momentum.
"The economic outlook for the euro area is brighter today than it has been for seven long years. Monetary policy is working its way through the economy," Draghi said in a speech at an ECB central banking conference in Sintra, Portugal.
"Growth is picking up. And inflation expectations have recovered from their trough. This is by no means the end of our challenges, and a cyclical recovery alone does not solve all of Europe's problems." Bank of England Deputy Governor Minouche Shafik said productivity growth is likely to resume and factors pulling inflation down could be temporary.
"I think it is reasonable to expect that resumption in productivity growth to come over the next year or so as the continued narrowing of slack in the labor market raises the incentive to increase output by increasing output per worker," she said at the Association of Corporate Treasurers Annual Conference on Friday. But the degree of uncertainty around the timing is high.
The Euro Stoxx 50 index of eurozone bluechip stocks decreased by 0.25 percent, while the Stoxx Europe 50 index, which includes some major U.K. companies, finished flat.
The DAX of Germany declined by 0.42 percent and the CAC 40 of France fell by 0.07 percent. The FTSE of the U.K. gained 0.26 percent, but the SMI of Switzerland finished lower by 0.13 percent.
In Frankfurt, Deutsche Bank dropped by 2.73 percent. The company announced a board reshuffle, giving the responsibility of Strategy to co-CEO Anshu Jain. Commerzbank also finished down by 0.64 percent.
In Paris, conglomerate Bouygues dropped by 2.08 percent and department stores operator Kering fell by 2.04 percent.
Telecom firm Orange also finished down by 1.55 percent.
In London, Vodafone surged by 4.64 percent amid M&A speculation.
Travis Perkins advanced by 1.47 percent, after Jefferies upgraded the stock to "Buy" from "Underperform."
Severn Trent fell by 0.37 percent, after the utility reported annual results.
Richemont fell by 1.04 percent in Zurich. The luxury group reported a sharp decline in fiscal 2015 profit, but also hiked its dividend.
Swiss Re gained 0.83 percent, after Citigroup upgraded its rating on the stock to "Buy" from "Neutral."
Asian Markets
Asian stock markets are mostly higher on Friday, tracking the positive lead overnight from Wall Street. Meanwhile, the Japanese market is edging lower amid cautious trades, ahead of the Bank of Japan's monetary policy decision later in the day.
The Australian market is up with modest gains following the positive cues overnight from Wall Street. Mining and energy stocks are leading the gainers.
In late-morning trades, the benchmark S&P/ASX200 Index is adding 24.60 points or 0.43 percent to 5,686.90, off a high of 5,692.10 earlier. The broader All Ordinaries Index is up 23.40 points or 0.41 percent to 5,687.00.
Mining stocks are advancing, following news that the Australian government has abandoned the idea of an iron ore inquiry. BHP Billiton (BHP) and Rio Tinto are advancing more than 1 percent each, while BHP Billiton's spin-off South32 is up 0.4 percent and Fortescue Metals is higher by almost 1 percent.
Meanwhile, junior miner BC Iron is losing more than 3 percent and Mount Gibson is down more than 1 percent after iron ore prices fell for the eight straight session overnight on soft Chinese economic data.
Shares of copper and gold miner PanAust are up 0.3 percent ahead of the company's annual general meeting in Brisbane later in the day.
Gold miners Newcrest Mining and Evolution Mining are adding more than 3 percent each, despite lower gold prices overnight.
In the oil space, Woodside Petroleum and Santos are adding more than 2 percent each, while Oil Search is gaining almost 3 percent as crude oil prices rose overnight.
The Big Four banks are mostly trading weak. Australia and New Zealand Banking Group, Commonwealth Bank, and National Australia Bank are lower by 0.02 percent to 0.06 percent. Westpac (WBK) is adding 0.03 percent.
Luxury fashion retailer OrotonGroup has scrapped its forecast for earnings growth in the second half of the year, saying that its decision to end heavy discounting cost more than expected. Shares of the company are down more than 16 percent.
In the currency market, the Australian dollar is lower against the U.S. dollar on Friday. In early trades, the local unit was trading at US$0.7898, down from US$0.7900 on Thursday.
The Japanese market edged lower amid cautious trades, as investors await the Bank of Japan's monetary policy decision later in the day.
In late-morning trades, the benchmark Nikkei 225 Index is down 26.40 points or 0.13 percent to 20,176.47, off a low of 20,160.83 earlier. On Thursday, the Nikkei average closed higher, extending gains for a fifth straight day.
In the banking space, Mitsubishi UFJ Financial (MTU) is losing 0.8 percent, while Sumitomo Mitsui Financial and Mizuho Finanical are down 0.4 percent each.
Among the major exporters, Sony Corp. (SNE) is down more than 1 percent, Canon is declining more than 2 percent, Nikon is down 0.3 percent and Panasonic is edging lower by 0.2 percent.
In the tech space, Fanuc is declining 0.5 percent, while Sharp is adding 0.6 percent and Casio Computer is up 0.2 percent.
Shares of Nintendo are lower by more than 2 percent amid news that a U.S. asset management company, Capital Research and Management, has effectively become the largest shareholder in the Japanese video game company.
Auto stocks are weak. Toyota (TM) is losing 0.7 percent, Nissan is down 0.8 percent and Honda (HMC) is down almost 1 percent.
Meanwhile, shares of Takata Corp. are up almost 3 percent, rebounding from the heavy losses in the previous two sessions.
Among the market heavyweights, mobile carrier Softbank is rising 2 percent, while Fast Retailing, the operator of Uniqlo clothing stores, is lower by 0.3 percent.
In the oil sector, Japan Petroleum Exploration is gaining almost 2 percent and Inpex is rising more than 3 percent following the increase in crude oil prices overnight.
Japanese trading house Itochu Corp is rising more than 3 percent as the company has promised to pay record dividends for each of the next three years.
Among the other major losers, Konica Minolta is down almost 2 percent, Yahoo Japan is declining 1.8 percent and Kikkoman Corp is lower by 1.6 percent.
In the currency market, the U.S. dollar traded in the lower 121 yen range on Friday, up slightly from Thursday's close.
Among the other markets in the Asian region, Shanghai and Hong Kong are higher by more than 1 percent each, while New Zealand, South Korea, Taiwan and Singapore are also in positive territory. Indonesia and Malaysia are lower.
** Indian shares end higher; SBI gives up gains on profit-booking
Indian shares rose around 0.5 percent to a five-week closing high, tracking higher Asian markets as weak U.S. economic data bolstered expectations that a U.S. interest rate hike would come only later in the year.
The broader NSE index rose 2.4 percent for the week, marking a third consecutive weekly gain and its strongest performance since the week ended April 3. The benchmark BSE index rose 2.3 percent for the week.
State Bank of India fell 2.7 percent as investors booked profits on a stock that gained as much as 5.1 percent earlier in the day. India's largest lender by assets posted better-than expected profit and a sharp decline in bad loan ratio.
Indexes are recovering from a volatile April amid signs that foreign investors are returning to the markets.
Strong global markets are also helping: the S&P 500 closed at a record high on Thursday after disappointing data on weekly employment, home resales and manufacturing bolstered expectations a U.S. interest rate hike would come only later in the year.
On Friday, the NSE index closed up 0.45 percent at 8,458.95, its highest close since April 17.
The benchmark BSE index rose 0.53 percent to 27,957.50.
Excerpt from:
MAY 22nd – GLOBAL EQUITIES – MARKET REVIEW
See which stocks are being affected by Social Media