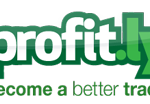 A lot of people would like to work on the stock market and earn money from commodities, options, stocks and others. However, it is incredibly difficult to get started in this, because learning the various strategies can take a lot of time.
Unfortunately, as you learn to trade, you are working with real money, which means most don't want to take too many risks. However, there are some tools out there that may be able to help you become a better trader. This is particularly true if you were to be interested in penny stocks. One such program is Timothy Sykes Trading Alerts, or Profit.Ly.
Who is Timothy Sykes?
Timothy Sykes is a penny stock trader. He made his fortune with these methods and he learned how to do it all by himself. When he was in college, he used money he had received from his bar mitzvah ($12,000) and turned this into $1.65 million.
This gained him international notoriety. Now, he has compiled his skills and knowledge into the Profit.ly website, where you can learn to trade just like him.
What is Profit.ly?
Profit.Ly is a huge website that deals particularly with teaching people the ins and outs of penny trading. It employs a number of different teachers, of which Timothy Sykes is one. He is the best known one there with the highest profits, which makes him hugely popular. One of the reasons for this is because he is a real trader himself, meaning you learn from experience rather than from theories alone.
Timothy Sykes Trading Alert System
If you sign up with Sykes, you will have access to a huge range of tools, including SMS and email stock pick alerts and a private chat room where you will be able to receive a lot of advice and help. Additionally, he has a various watch lists with trades that you could decide to invest in.
Finally, his section of the site includes a library of over 700 training videos, and this library is always expanding. Thousands of people all over the globe have signed up to his service, and many of these have been able to make their millions.
Watch Lists and Real Time Alerts
The watch lists and real time alerts are probable the most important feature with Sykes' program. It is with this information that you are actually able to find the profitable penny stocks that you should go for. If you have also taken advantage of the training videos, you should be able to fully understand all the information provided here.
In terms of the watch lists, these are designed to help you see the current movement of the stocks. You can access this online either through your computer or through a mobile device. You can then use this same device to actually make your trades.
You will also have access to real-time alerts. If you use this in combination with the watch list, you should really be able to see significant profits in your trades. The real-time alerts tell you which stocks are out there that you should invest in straight away because they are demonstrating the conditions required to be profitable. The gain on these alerts is generally between 15% and 80% which can equate into a significant amount of money.
How to Start Trading
In order to start trading, you need to have some money behind you. In order to use Timothy Sykes' program, you will need a minimum of $500, but you can also invest $2000 or $5000. You also need to open up an offshore broker account. Some also decide to start multiple accounts, which allows them to trade more through separate accounts.
This is due to the fact that the PDT rule is in place, which means you are only able to trade three times a week, unless you have invested more than $25000. If you want to see significant growth in a short period of time, being able to trade three times a week is insufficient. Start trading today!
What I Liked about Timothy Sykes
He is a real trader with real experience, meaning you can truly learn from the best.
The program can be access both on computers and on mobile devices, so long as you have an internet connection.
The program is suitable for anybody, whether they are completely new to the world of trading, or already have a lot of experience.
The real-time stock alerts are a fantastic tool to help you decide on the spot what to invest in.
Thanks to the watch list, you can learn a great deal about stock movement and start to understand when to invest in what and why.
What I Didn't Like about Timothy Sykes
The PDT rule means you can only trade three times a week on each account. This can be overcome by opening multiple accounts or by investing larger amounts of money. However, it seems unfair, considering the rule wasn't in place when Sykes first started. This could mean, therefore, that it is impossible to truly replicate his own success formula.
Within penny stocks, it is all about short selling. This means that you buy when the stock is on promotion and dump it before the price starts to collapse. Unfortunately, because Tim is so incredibly popular, it is becoming more difficult to find the right shares to do this with.
The Final Verdict
I personally found Timothy Sykes' Trading Alert at Profit.ly to be one of the best programs out there for those interested in short selling penny stocks. Although it is becoming more difficult to find the right stocks because of the competition ignited by Sykes' popularity, the training videos will show you that you can take advantage of the shares after the pump and dump movement.
Sykes himself is the original "get rich quick" guy. However, he made this possible by operating during a time when the markets were different. His current program, therefore, will not make you rich quick. However, what matters is that it allows you to trade profitably through education and experience. As such, I fully recommend this program.
Click here to get started with Tim Sykes Penny Stock Alerts and start making money today!
Author:
Donny Gamble
Update: April 24, 2014 Category:
Tags:
More:
Review of Timothy Sykes Penny Stock Trading Alerts on Profit.ly