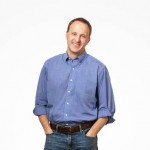 Venrock
With biotechnology stocks turning in stellar performances on the Nasdaq Global Exchange and digital-health startups commanding huge funding rounds at high valuations, some are talking about a bubble forming in certain areas of medical technology.
But Bryan Roberts of Venrock, who last year logged six successful exits from medical technology investments, doesn't use the word "bubble."
The industry, he said, is moving into a time of "constructive tension," a period of several years where fantastic successes will still be the norm, but will be accompanied by more consolidations and outright failures than were in the past.
While the biotech and digital-health industries may or may not be in a bubble, a number of startups that look promising today could have individual bubble bursts in the days to come, he said.
Mr. Roberts has spent much of this year working with Venrock's current portfolio, he said. He spoke with VentureWire about the latest trends in health technology.
Q:  You were pretty much the most successful medical-tech investor in terms of exits last year, what have you been up to in 2015 so far?
A: I invested in Stride Health, which is like a Zenefits for the part-time workforce. I started a company with David Ebersman, who is the former CFO at Facebook. That company is a behavioral health-care platform called Lyra Health. I also invested in Intarcia Therapeutics, and I just invested in Grand Rounds, which is bringing real value to employers and employees and democratizing the standard of care.
Q: If we're moving into a time of "constructive tension," as you say, how can you tell if a company is going to be one of the winners?
A: I look for the long-term business model. In digital health, people have business plans that show how to go from zero to $10 million or $20 million in revenue. But what comes after that? Where is the plan to get to $250 million? … One of the big themes underpinning our investment strategy is engagement with consumers. We need to see tangible means to engage the users.
Q: Are there any areas that you stay out of?
A: I stay out of wearables, because we have not seen the persistence of usage. I don't see the ROI over time. In digital health and biotech both, there's a lot of duplication. There are these digital therapy, weight-loss products. In biotech, there are a lot of oncology molecular diagnostics, people doing DNA sequencing of tumors. These are areas where you might see some consolidations, some winners stepping away from the losers. I also avoid companies that want pharma companies as their primary customers. Their data needs … are too fragmented.
Q: Why are you backing Grand Rounds?
A: This is a company with real value. They match patients with medical experts. It's not about just finding cheaper care, it's about finding the right care the first time. They have the way to engage the users, and they have that near-term and long-term plan. Their [second-opinion service] gets them to $10 or $20 million, and their [doctor performance data] gets them to $250 million. I think one day employers will require [employees to find care through Grand Rounds]. I put Venrock on Grand Rounds, and the CEOs of all of our companies, too. Now I get calls saying, 'It saved my mom's life! It saved my dad's leg!'
Write to Timothy Hay at [email protected]. Follow him on Twitter at @timwhay
View post – 
Venrock's Bryan Roberts on Digital Health Investments
See which stocks are being affected by Social Media