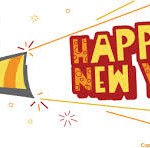 Will stock market bulls receive the gift of the "New Year's Gap" for the third consecutive year?
Posted by PeterLBrandt
on December 30th, 2013
The opening price on New Year's Eve in stock index futures has been the yearly low for two straight years
Gaps are common in the price of individual stocks. But, in such global 24-hour markets as Gold, the U.S. Dollar and major stock market indexes, unfilled gaps are highly unusual and very technically significant.
During the past two years there have been only two unfilled gaps in the U.S. stock — both were made on the opening trade of the year, posted on the evenings January 1.
In 2012, the New Year's gap in the Nasdaq 100 was a weekly and daily breakaway gap. Purchases made at the open of trading on Sunday evening, January 1, never had a closing price loss.
Similarly, in 2013, purchases made at the open of trading on Tuesday evening, January 1, never had a closoing price loss. The New Year's Gap was yet another breakaway gap.
So, what is in store for 2014? Time will tell. But this I know — the opening price on Wednesday evening, January 1, could be the most important price of the year.
Markets: $QQQ, $NQ_F, $SPY, $ES_F, $SPX
###
The information in this blog post represents my own opinions and does not contain a recommendation for any particular security or investment. I or my affiliates may hold positions or other interests in securities mentioned in the Blog, please see my Disclaimer page for my full disclaimer.
View the discussion thread.blog comments powered by
See original: 
Will stock market bulls receive the gift of the "New Year's Gap" for the …
See which stocks are being affected by Social Media