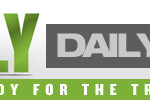 Make Money in Stocks by Trading the Trend
STOCK TRADING – SPECIAL REPORT
Broadcast Every Saturday Morning – Hosted by Jerry Robinson
Topic: On this week's show, economist and investor Jerry Robinson explains how stock traders can profit from current financial trends.
Download Now >>
(Right click link above and 'save as' to your device)
Make Money in Stocks by Trading the Trend
Jerry Robinson Reveals His Trend Trading System. The Trigger Trade System is a stock trading system that Jerry Robinson began creating over a decade ago. Since then, he has further refined the system and has successfully used it personally to earn consistent profits in the market. Put simply, our subscribers make money because our system works.
Short-Term Trading Ideas Delivered to your Email Inbox Every Day. Our goal is to consistently generate returns of 1%-5% per trade. My typical holding period for each trade can range anywhere from 5 hours to 15 weeks.
Learn More About Our Trading System
Trigger Trade Report – Get Access to our Daily Stock Trading Ideas Now!
---
Inside this Issue
Top Story
Investor Wire
Global Wire
Liberty Wire
Daily Chart (Subscribers Only)
Short-Term Trade of the Day (Subscribers Only)
Daily Wisdom
---


"Profiting From the Coming Paper Money Collapse"
Bargain hunters prepare to feast on the carnage as the country's stock market becomes the world's worst performer and as the currency falls to unprecedented lows.
Despite the sharp increase in debt over the past three years, China still has a total government debt of only about 58% of its economic output.
"The first wave of under-prepared workers is going to try to go into retirement and will find they can't afford to do so."
Unlike many other countries in Europe, France aims to bring down its huge public deficit by raising taxes as well as some spending cuts.
View the Investor Wire Archive >>
U.S. Financial Markets
Real-time Gold and Silver Prices
View Our Precious Metals Investing Resources Here >>
---


"World News Headlines That We Are Tracking"
The new revelations could destabilize Obama's nuclear deal and further threaten the government of Turkish Prime Minister Erdogan.
New report claims no connection between Islamic terrorists and the Sept 11th attack in Benghazi.
But experts say the docs are being heavily redacted…
President al-Assad says foreign support of terrorists in civil war must end and that the crisis will only be solved through national dialogue among the Syrians.
In an attempt to beat back gains by Al-Qaeda-linked insurgents, the United States is moving "dozens" of Hellfire missiles and surveillance drones into Iraq.
The South African Seventh Day Adventist church is in shock…
---

"Archiving the Rise of Big Brother and the Fall of the Republic"
The NSA's TAO hacking unit is considered to be the intelligence agency's top secret weapon and their task was always clear from the beginning — to work around the clock to find ways to hack into global communications traffic.
The NSA's TAO group is able to divert shipping deliveries to its own "secret workshops" in a method called interdiction, where agents load malware onto the electronics or install malicious hardware that can give U.S. intelligence agencies remote access.
A newly released scientific paper reveals that the Soviets engaged in "psychotronics" research which shares interesting similarities to the controversial program MKUltra in the U.S.
The hacked credit card numbers are being sold for as little as $39 each…
Greenwald: "When it's no longer we in fear of them, but they in fear of us, that's when these policies will change."
Over 80% of America's daily antibiotic consumption is used in the food supply…
View the Liberty Wire Archive >>
---


"Daily Investment Trends for the Savvy Investor"
The information you are attempting to access is exclusive content for FTM Insiders. If you are an FTM Insider, please
here to view the content. If you are not currently an FTM Insider,
.
Already logged in? Try refreshing the page (or press F5.)
View the Daily Chart Archive >>
---


"A Daily Stock Trading Idea for Short-Term Traders"
The information you are attempting to access is exclusive content for FTM Insiders. If you are an FTM Insider, please
here to view the content. If you are not currently an FTM Insider,
.
Already logged in? Try refreshing the page (or press F5.)
Enter the Trading Room to View all Trading Activity >>
Not a subscriber? Learn more here >>
---
"A Daily Dose of Financial Wisdom from God's Word"
"Some soldiers were questioning him, saying, "And what about us, what shall we do?" And he said to them, "Do not take money from anyone by force, or accuse anyone falsely, and be content with your wages.""
Luke 3:14
---
---
www.simplesharebuttons.comShare This ArticleBioFacebookGoogle+Latest Posts
Jerry Robinson is the author of
Bankruptcy of Our Nation: Your Financial Survival Guide
In 2010, Jerry created FTMDaily.com with a mission to wake up Americans and share with them the principles of true financial and spiritual liberty. Every Saturday he hosts the FTMWeekly Radio, a one hour podcast covering economic and geopolitical topics.
Jerry has been blessed to be able to lecture around the globe on the topic of economic and geopolitical trends. He holds a degree in Economics from the University of Tulsa and resides in the beautiful Ozark mountains with his beautiful wife and newborn son.
See more
Physical Gold Demand Booms Despite Sharp Price Decline in 2013 – January 3, 2014
China Wants Even More Iranian Oil – January 2, 2014
Investors Shun Hard Assets Amid Fed's Paper Rally – December 31, 2013
Related Posts
Physical Gold Demand Booms Despite Sharp Price Decline in 2013
China Wants Even More Iranian Oil
Investors Shun Hard Assets Amid Fed's Paper Rally
Turkish Stocks Plummet on Political Corruption Claims
Israel Launches Air Strikes Against Gaza on Christmas Eve
See more here: 
Make Money in Stocks by Trading the Trend – FTMDaily.com